Marvel Comics is preparing to reveal the origin story of the first Ghost Rider. Marvel Legacy #1 introduced the first Ghost Rider who rode a mammoth and became a member of Odin's prehistoric Avengers team.
Now, Sara Pichelli and Jason Aaron will reveal her history in the story that will be told in Avengers #7. SVP and Executive Editor Tom Brevoort said in a press release that
Fans have been intrigued by the Avengers of 1,000,000 BC and the stories that represent them, since Jason first introduced them in Marvel Legacy last year.
So this issue is the first stripping down to reveal a little more about who they are and what they used to do. This is an amazing story that will affect everyone even if you don't know anything about Avengers SM.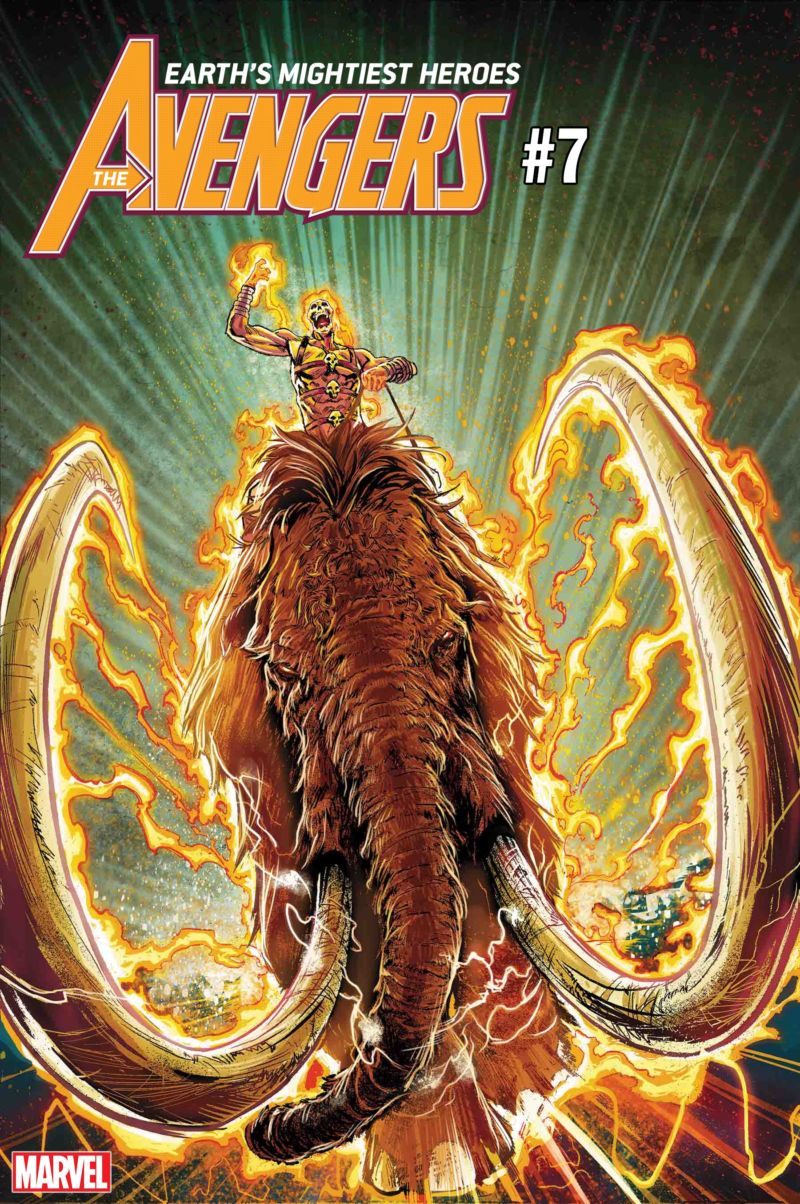 ---
Avengers Before Century
The story of Avengers Before Century is tied to the story of the current Avengers lineup such as Thor, Iron Man, Captain America, Black Panther, Captain Marvel, She-Hulk, Doctor Strange, and Ghost Rider Robbie Reyes. They will be dealing with a threat designed by Loki himself.
Aaron said that he wanted to bring back to the small core lineup the big, iconic characters of the time. So we got Steve, Tony and Thor Odinson back together on this new team, and the rest of the team we built around them during the first arc.
My goal with this series is basically to show the scenery of the Marvel universe. We want to feature the biggest characters and go to the coolest and most exotic locations around the Marvel Universe.
---
AVENGERS #7 is written by Jason Aaron, drawn by Sara Pichelli and covered by Geoff Shaw. Avengers #7 goes on sale on September 5, 2018.
Are you interested in reading this comic and learning about Ghost Rider's origins? Let us know what you think in the comments.