Through the PlayStation Showcase 2023 event, Ubisoft finally shared information about the release date of Assassin's Creed Mirage. Assassin's Creed Mirage is one of the games that has received great attention from Ubisoft.
For those of you who don't know, this version was previously known by the codename Rift which was actually intended as an expansion to the game Assassin's Creed Valhalla. However, the game was eventually released as its own title under the name Mirage.
Based on the information, the new game will return to the roots of Assassin's Creed which is set in the Middle East region and focus on the gameplay.
About Assassin's Creed Mirage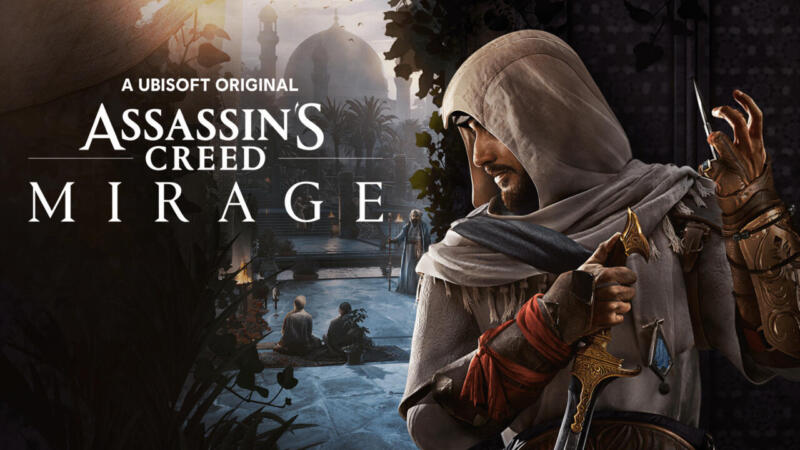 This game will bring the cold-blooded killer cult game series back to its roots. This game will reduce RPG elements and bring more stealth characters. The game will be set in the year 860-870 AD and follow Basim as he becomes the Hidden One.
Ubisoft's Assassin's Creed Mirage will feature the story of 'The Forty Thieves'. Along with a distinctive figure in a white hooded cloak with a signature knife. There's also plenty of detail on the cold-blooded assassin's signature gear Assassin's Creed.
The Forty Thieves likely takes inspiration from the Arabian Nights legend translated by French translator Antoine Galland. The story follows Ali Baba, a poor woodcutter who discovers a secret treasure from a group of fearsome thieves.
Assassin's Creed Mirage Release Date
Through a video at the PlayStation Showcase 2023 event, Basim the protagonist performs in the city of Baghdad with a focus on stealth, parkour and stealth assassination.
Ubisoft also showed off new abilities such as Assassin Focus which allows Basim to mark and eliminate multiple targets in quick succession. There is also a brand new parkour element called Pole Vault.
Regarding the release schedule, Assassin's Creed Mirage is confirmed to release on October 12, 2023 for current and next gen gaming platforms.
Assassins Creed Mirage will be released for PlayStation 4, PlayStation 5, Xbox One, Xbox Series X|S, and also PC via Epic Games Store.
---
That was the information about the presence of the latest sequel to Ubisoft's flagship game. Make sure you keep visiting Dafunda so you don't miss information and also other interesting content from us.