This time Dafunda Game will share a little information about the List of Best AAA Games of 2023 that you must play. Large capital is the main influence for every producer to produce something of quality, including game developers.
Creating the best graphical appearance, gameplay and sound makes intense competition among developers. This phenomenon eventually gave rise to the term AAA game. Triple A game is actually not an abbreviation, AAA can be interpreted as a game that has an A score in graphics, gameplay quality, and of course sales results.
In other words, AAA games are games that have high production values, as well as heavy promotion and have good sales results. In fact, the developers prepare the game to become the best game of the year (BOTY).
Therefore, developers usually expect their AAA games to be one of the best-selling games in the year of release. For next year itself, quite a lot of AAA games are very promising. Here's a list of the most anticipated AAA games in 2023!
Best AAA Games of 2023
Several highly anticipated AAA games will be released next year. This makes 2023 a paradise and a treat for game lovers. If you are a hardcore game fan, the following latest AAA games are certainly not to be missed.
Here's a list of the most anticipated AAA games in 2023:
Forspoken
This one is probably a title that needs more effort to attract attention. The impressions it's gotten so far are quite mixed between positive and negative. That's why players have finally been given access to the demo version to answer their curiosity about the quality on offer.
In this game, players will take on the role of Frey, a person from the modern world who is transported into a fantasy world full of magic. Like the plot of the anime, Frey will try to get his powers while uncovering what happened to him. Forspoken itself will be released for PlayStation 5 and Windows PC on January 24, 2023.
---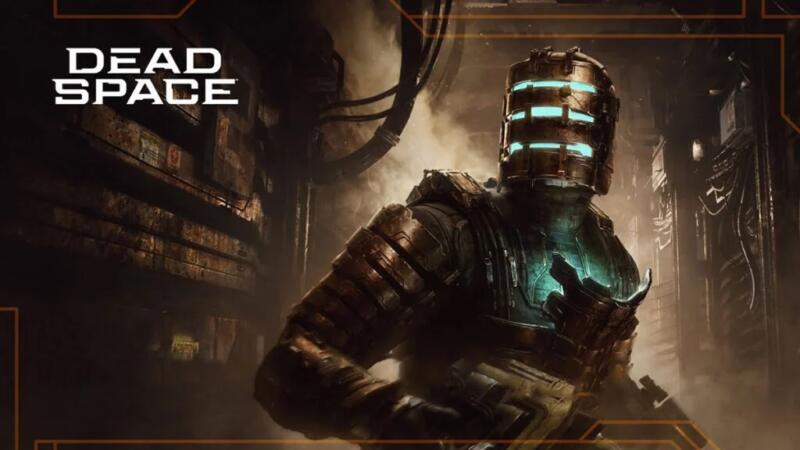 This game is Electronic Arts' survival horror game inspired by Resident Evil 4. Dead Space Remake looks to still present horror elements that are no less scary than the previous version that was first released in 2008. One thing that adds up is that it will feature assets, character models, and environments that the developers have redesigned.
The developers will also eliminate the loading screen, because they want to take advantage of the processing speed of the SSD on the latest generation of consoles. In addition, there are no microtransactions in this Dead Space remake game.
Dead Space Remake will release for PS5, Xbox Series X, Xbox Series S, and PC (Steam, Epic Games Store, Origin) on 28 January 2023.
---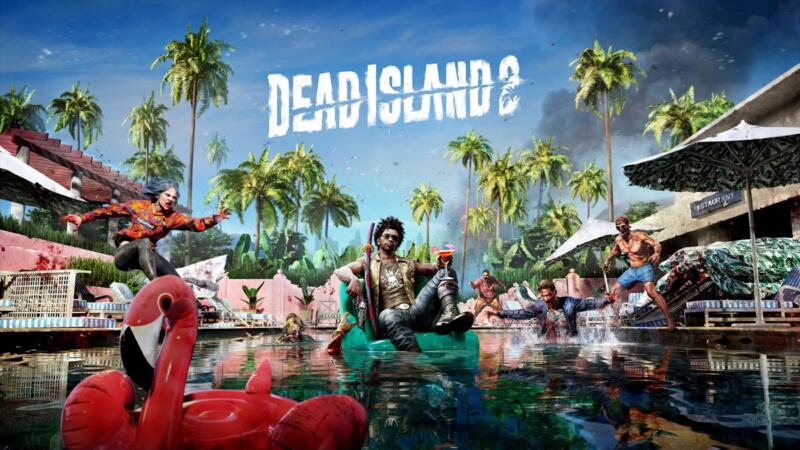 This game is a sequel to its predecessor which was released in 2011. The game was featured at Gamescom 2014 and received stage attention. But due to internal problems between the developer and publisher, the game disappeared from public news.
The game finally showed its first trailer after eight years. The development of this game can be used as an example of Development Hell, which begins with various problems internally and externally so that it is never completed.
Dambuster Studios as the developer of Dead Island said that this game has 6 characters that can be chosen by players. Each character will have its own dialogue and personality. And of course, Dead Island can be played solo or co-op up to 3 players simultaneously.
The game will release for PlayStation 4, PlayStation 5, Xbox One, Xbox Series X|S, and Windows PC via the Epic Game Store on February 3, 2023.
---
Hogwarts Legacy
The next on the list of best AAA games of 2023 is Hogwarts Legacy. This game is an open-world action RPG set in the wizarding world of Harry Potter in the 1800s. This game was worked on by Avalanche Software and published by Warner Bros. Games under Portkey Games.
This game allows players to do whatever they want. Geeks can fully customize their characters, and decide what kind of person they want to be during their time at Hogwarts.
The developer revealed that there will be no micro-transactions feature in the Hogwarts Legacy game. This game is also single player and does not (or has not) have online gameplay features aka multiplayer, or co-op.
Hogwarts Legacy is currently in development for release on PlayStation 4, PlayStation 5, Xbox One, Xbox Series and PC via Steam on February 10, 2023.
---
Inspired by Assassins Creed IV Black Flag and the pirate era of the Indian Ocean. Skull and Bones not only provides an ocean exploration experience, but also the best pirate experience across the seas.
In the game, players will find many obstacles ranging from mythological creatures to threats from other players in Skull and Bones. To achieve this, players must build reputation and wealth through various activities.
The PC version of Skull and Bones will come with up to 4K resolution as well as HDR support to make images sharper, unlimited FPS, upscale for ray tracing, DLSS, or FSR, and of course, unlimited customization from input control to graphics.
Skull and Bones is confirmed to release for PS5, Xbox Series X, Xbox Series S, Luna, Stadia, and PC (Epic Games Store, Ubisoft Store, Microsoft Store) on March 9, 2023.
---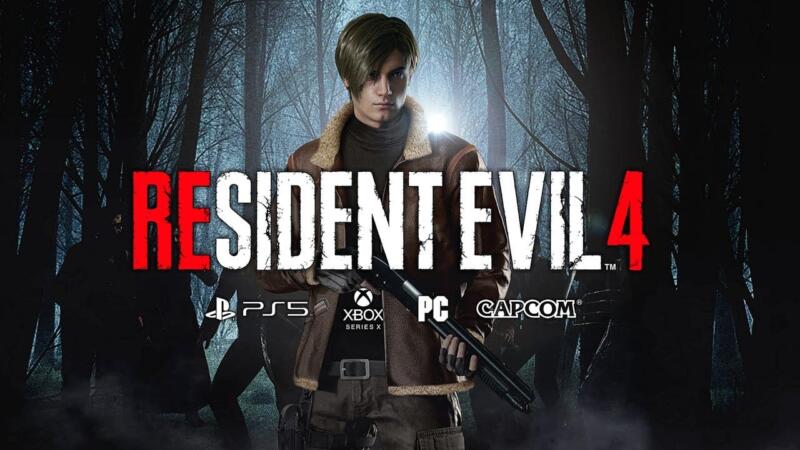 This game will bring a realistic graphical display with a higher resolution. In addition, Capcom will also modernize the graphics for a more realistic visualization of the game and will update the controls of this Remake version to modern standards.
Resident Evil 4 Remake will be set six years after the biological disaster in Racoon City. Leon S. Kennedy, one of the survivors of the incident, is recruited as an agent who reports directly to the president.
The game is confirmed to be released for PS4, PS5, Xbox Series X, Xbox Series S, and also PC (Steam) on March 24, 2023.
---
Suicide Squad: Kill the Justice League
After handling the Batman Arkham Knight and VR series, developer Rocksteady Studios is now back working on a game that adapts the DC Comics universe through Suicide Squad: Kill the Justice League.
In addition to playing the villains of the DC Comics universe, players will face off against members of the Justice League like never before. Suicide Squad: Kill the Justice League is scheduled to release in 2023 for PlayStation 5, Xbox Series, and PC.
---
Ubisoft finally confirmed the presence of Assassin's Creed Mirage. As we all know, Assassin's Creed is always full of stories about history and art from the past.
Although not much information about this game has been revealed. But based on information, this new game will return to the roots of Assassin's Creeed which is set in the Middle East region and focuses on sneaki gameplay.
This game will bring the cold-blooded killer cult game series back to its roots. This game will reduce RPG elements and bring more stealth characters. The game will be set in the year 860-870 AD and follow Basim as he becomes the Hidden One.
---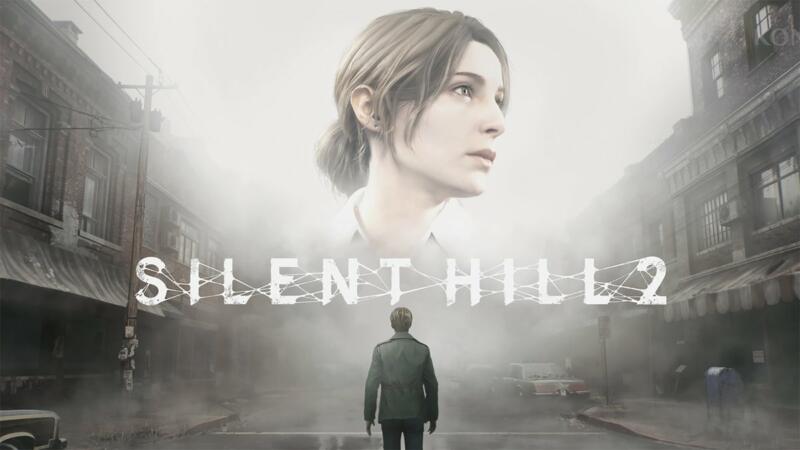 Konami as well as Bloober Team teamed up to revive this classic horror game from PlayStation 2 with much more stunning graphics. As the title that started Silent Hill Transmission, Konami seems ready to position this as one of the pillars in its strategic comeback.
Silent Hill 2 will be released as a PS5 console exclusive for at least 12 months. This remake version will be presented using an over the shoulder camera perspective, just like the old series. This game will also use Unreal Engine 5 as the main engine to get a more modern visual appearance.
This game will also use Unreal Engine 5 as the main engine to get a more modern visual appearance. Bloober Team requires players to have an NVIDIA GeForce RTX 1080 GPU with an expected performance of 30 FPS at 1080p. Silent Hill 2 Remake will be released for PS5 and PC (Steam).
---
The presence of Street Fighter 6 will mark the age of the franchise that has reached the age of 35 years, since it was first released in 1987. The developer revealed that Street Fighter 6 has a more realistic display style than previous series.
Capcom as the developer promises that Street Fighter 6 will be better than Street Fighter 5. This is both in terms of visuals, storyline, content, and also the number of problems (bugs) in the game. Street Fighter 6 will feature real-time in-game commentary.
Street Fighter 6 is coming to multiple platforms including PlayStation 4, PlayStation 5, Windows PC via Steam, and Xbox Series X in 2023.
---
Well that's the List of Best AAA Games 2023 that we have summarized for you Hardcore game lovers. The schedule that has been listed is of course subject to change at any time, so make sure you don't miss the information.
With the graphic quality seen in the promotional media, it seems that these 10 games are very promising and will be a shame for you to miss.
Keep visiting Dafunda Game to get other cool game recommendations and if there are other recommendations you can write in the comments column. If you think this article is useful, don't forget to share it with your friends!
---