This time Dafunda Game will share information about the Best Steam Deck Games 2022 Recommendations that you can play through Valve's portable console. This Steam-made console is similar to the appearance of the Nintedo Switch which has two analog buttons and several other complementary buttons.
The Steam Deck is one of the handheld PCs that is considered as one of the cutting-edge products, playing any AAA games in the palm of your hand. The console also comes with a dedicated Linux operating system, so it could potentially replace a PC since users can install Windows on it.
This handheld PC has three versions that come with different storage options ranging from those using eMMC to NVMe SSD with a capacity of 512GB. So here Dafunda Game will share Steam Deck Game Recommendations that you can play through this portable console owned by Valve.
READ ALSO:
Best Steam Deck Games 2022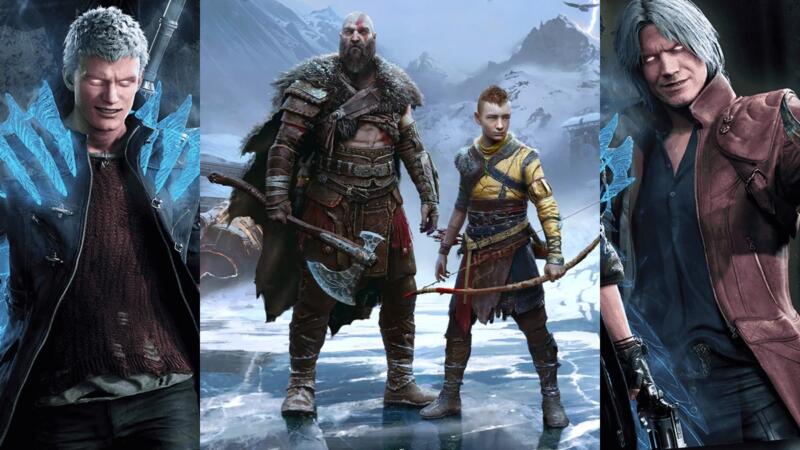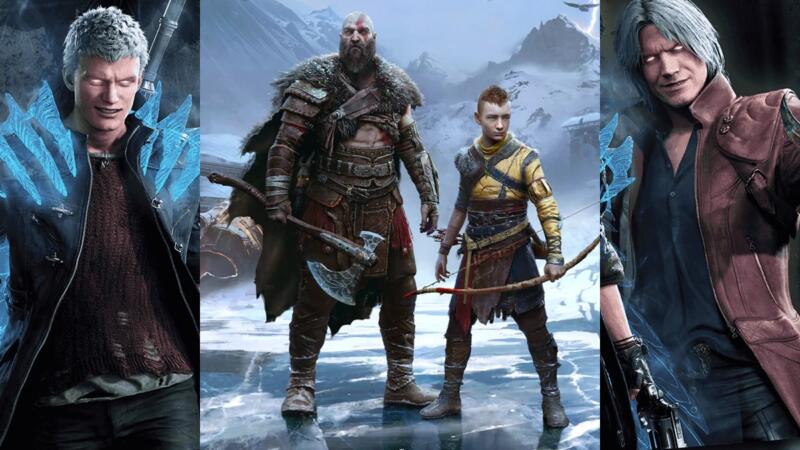 There are some games that you cannot play via Steam Deck due to the need for anti-cheat software. Some games that you certainly can't play via Steam Deck include Destiny 2, Apex Legends, Rainbow Six Siege and also PUBG. Here are some recommended lists of the Best Steam Deck Games 2022:
Game AAA
Elden Ring
Released together with the Steam Deck, Elden Ring seems to be made to test how powerful Valve's portable gaming PC is. Interestingly, the Steam Deck managed to run games with an open-world approach like Elden Ring quite optimally. In addition to stable performance, Elden Ring on Steam Deck also manages to look visually stunning.
God of War
Bringing many significant changes, God of War, released in 2018, invites players to follow the story of Kratos and his son Atreus. In this game, Kratos no longer struggles in Greek mythology but moves to Nordic mythology filled with gods such as Thor, Magni, Modi, Baldur, and also Freya.
Stray
This game comes as a Sci-Fi adventure game that can invite players to explore the world. Stray tells the story of humans becoming extinct and being replaced by robots that have their own lives. With a game duration of about 5 hours, Stray is the perfect game to play on devices like the Steam Deck.
Devil May Cry 5
In a fairly heavy action game like Devil May Cry 5, PC players will prefer to play with high FPS but have to sacrifice game resolution. However, at least that won't happen, because now this game can run at 4K resolution and 60FPS. For Steam Deck owners, this game is one that you should not miss.
Marvel's Spider-Man Remastered
This game will introduce players to the character of Peter Parker who fights major crimes and iconic villains in New York City. At the same time, he struggles to balance his chaotic personal life and career while the fate of New York rests on his shoulders.
Previously exclusive to PS4, Marvel's Spider-Man is finally coming to PC in a remastered format and of course, can also be played optimally on Steam Deck.
---
In addition to AAA games, you can also play PC (Steam) games that have been tested on the Steam Deck, along with their respective categories:
Verified
Aliens: Fireteam Elite
Ape Out
The Binding of Isaac: Rebirth
Castle Crashers
Celeste
Circuit Superstars
Cuphead
Dark Souls II
Dark Souls III
Death Stranding
Death's Door
Dishonored
Final Fantasy
Guacamelee! 2
Gunfire Reborn
Hollow Knight
Hot Wheels Unleashed
Into the Breach
Mad Max
Manifold Garden
Mark of the Ninja: Remastered
The Messenger
Noita
Portal 2
Psychonauts 2
RAD
Record of Lodoss War: Deedlit in Wonder Labyrinth
Remnant: From the Ashes
Risk of Rain 2
Rogue Legacy 2
Sable
Scarlet Nexus
Sekiro: Shadows Die Twice
Super Mega Baseball 3
Tetris Effect: Connected
Total War: Warhammer II
Tunche
Webbed
---
Playable
Among Trees
Black Skylands
Bravely Default II
Cats in Time
NieR: Automata
Plants vs Zombies: Game of the Year
RimWorld
Rise of the Tomb Raider
Season of Mystery: The Cherry Blossom Murders
Slay the Spire
Stormworks: Build and Rescue
Subnautica
Swords of Legends Online
Tomb Raider
Tribes of Midgard
Valheim
War Thunder
The Witcher 2: Wild Hunt
---
That was a review as well as recommendations for some of the 2022 Best Steam Deck games that you can play through Valve's portable console. Make sure you keep visiting Dafunda Game so you don't miss information and also other interesting content from us.