This time Dafunda is back by sharing information related to Demonologist System Requirements PC and other complete information about this game. Demonologist is a Horror game that takes the theme of the world of demons or demons. This game presents a challenging adventure in facing various types of demons with different strengths.
The Demonologist game has very stunning and detailed graphics, as well as very scary sound effects. In this game, players will play a demonologist who has the ability to summon and control the demons.
The main task of the player in this game is to explore various demonic worlds that are full of obstacles and dangers. The player needs to be able to defeat the demons that stand in their way to reach the ultimate goal of the game.
About Demonologist
The Demonologist game comes with a multi-player mode, so players can play alongside their friends to battle even more powerful demons. This mode is perfect for players who want to showcase their gaming skills.
In addition, players must also be able to build the right strategy in dealing with various types of demons that have different strengths and abilities. In order to successfully carry out their duties, players must strengthen their demonologist's abilities with skills and items in the game.
However, there are elements in this game that may not be suitable for players who have strong religious beliefs. Therefore, players should consider before playing this game.
Demonologist System Requirements PC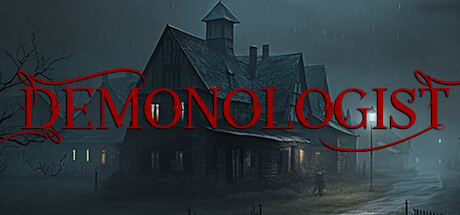 For those of you who are curious and also interested in playing this game, Dafunda has summarized the System Requirements PC to play it.
Minimum System Requirements
OS: Windows 10, 64 Bit
Processor: Intel i5 or new-gen i3 / AMD equivalent
Graphics: NVIDIA GeForce GTX 1050 4GB
DirectX: Version 11
Network: Broadband Internet connection
Storage: 14 GB available space
Recommended System Requirements
OS: Windows 10, 64 Bit
Processor: Intel i7 or AMD equivalent (AMD FX 9500+ Series)
Graphics: NVIDIA GTX 1660S
DirectX: Version 12
Network: Broadband Internet connection
Storage: 14 GB available space
Overall, the Demonologist game is a challenging and exciting game for fans of games with horror themes and the demonic world. With stunning graphics and eerie sound effects, this game can bring players the thrill of being a demonologist.
For those of you who are interested in this game. you can visit the old Steam and start playing it.
---
That was the summary for Demonologist System Requirements PC and also a little information about the presence of the game. So that you don't miss information and also other interesting content from us, make sure to keep visiting Dafunda.