After a series of intense matches, Indonesia finally emerged as the champion of IESF WEC 2022 MLBB (Mobile Legends: Bang Bang). The momentum of victory after victory that the Indonesian national team has built is truly extraordinary.
This final match is a rematch match between Indonesia vs Philippines in the IESF WEC 2022 MLBB event after previously meeting in the group phase final. The Indonesian national team became the champion after beating the Philippines with a score of 3-0.
Fierce Match
Because Indonesia won in the final round of the upper bracket, the Indonesian national team automatically got 1 point against the Philippines. This certainly gives great enthusiasm to all Indonesian retainers.
The first match between Indonesia and the Philippines was dramatic and exciting. Both teams showed their class. The Philippines put up a fierce fight and made things difficult for Indonesia.
But thanks to the enthusiasm of the supporters, Indonesia finally managed to secure the second point and only needed one more point to become the IESF WEC 2022 MLBB champion.
Indonesia IESF WEC 2022 MLBB Champion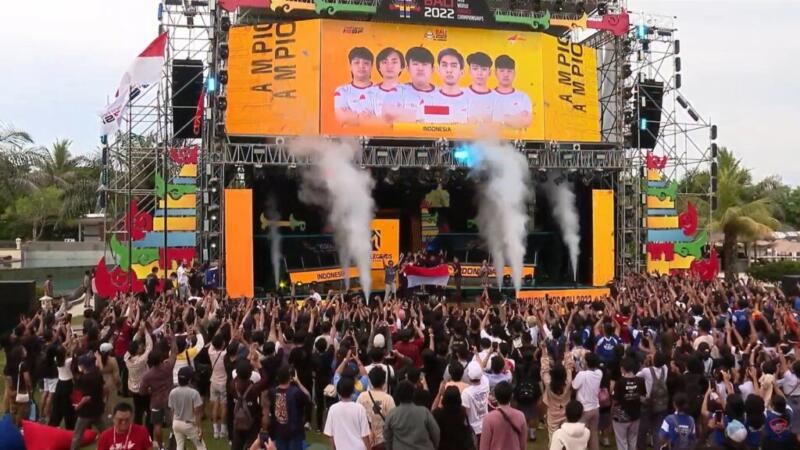 Entering the deciding match, the match was very fierce. Buying and selling attacks occurred between Indonesia and the Philippines. Branz, who used the hero Melissa, was under a lot of pressure which made him under perform.
Thanks to a very fierce battle, the match lasted for 25 minutes. Because it has entered the late game, the items needed have been achieved. As a result, Captain Saykots with the hero Yu Zhong managed to melt all the defenses of the Philippine National Team.
Right in the 28th minute, Indonesia finally succeeded in becoming the IESF WEC 2022 champion for the Mobile Legends branch.
This event is the 14th edition of the WEC and consists of more than 120 countries. The athletes themselves will follow the qualification process first for three months. Based on available information, there are 100 countries that will send their athletes.
The IESF Esports World Championship is the world's largest multi-sport Esports event. IESF also hosts the annual Global Esports Executive Summit to support the highest standards of Esports governance worldwide.
---
Keep visiting Dafunda so as not to miss information and also other interesting content from us.