After a series of intense matches, Indonesia finally emerged as the champion of IESF WEC 2022 eFootball. The momentum of victory after victory that has been built by Elga Cahya as a representative of the Indonesian National Team is truly extraordinary.
This final match is a rematch match between Indonesia vs Argentina at the IESF WEC 2022 eFootball event after previously meeting in the upper bracket final. Elga "Elgacor" Cahya Putra, representing Indonesia, became the champion after defeating Argentina with a score of 3-0.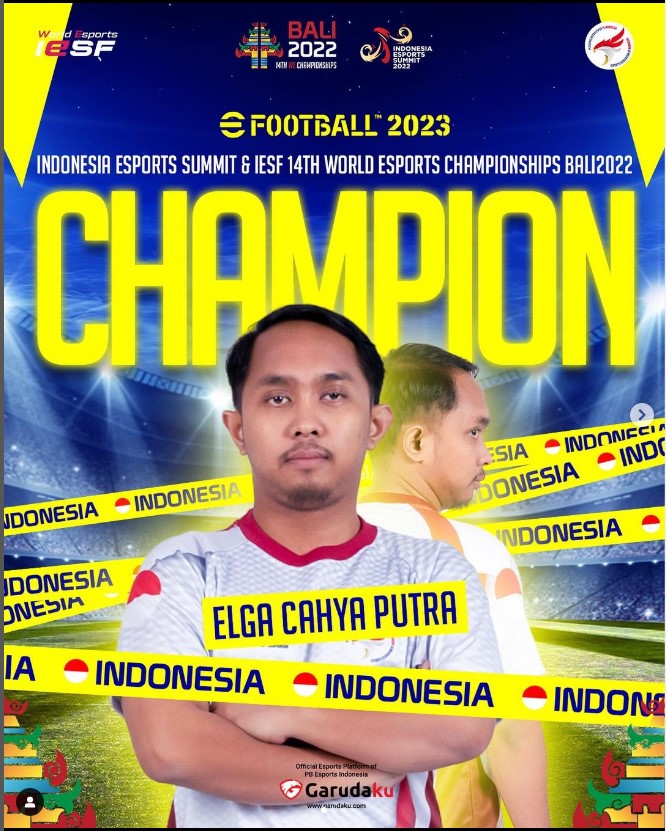 Fierce Match
In the first game, the game was passive early on, Elga managed to score in the 26th minute. Entering the second half, Indonesia added another goal in the 52nd minute. Argentina managed to reply in the 62nd minute, but Elga scored a third goal in the 78th minute to lead the score 3-1 until the end of the first match.
In the second match, Elga scored a quick goal in the 13th minute and opened Indonesia's lead in the first half. Not long after, Elga's quick pass led to another goal in the 24th minute, giving Indonesia a 2-0 lead.
As if hungry for a goal, Elga's long pass left Argentina in disarray again and a third goal in the 35th minute put Indonesia further away. The second half was quite passive, a red card was given to Argentina. Without reply, Indonesia took a 2-0 lead over Argentina in the second match.
Indonesia is the IESF WEC 2022 eFootball Champion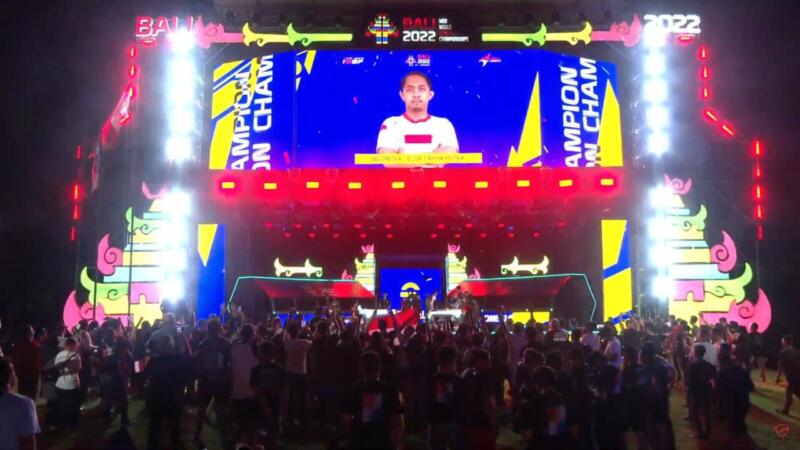 In the deciding match, Elgacor's brilliant play again resulted in a quick goal in the 4th minute that Argentina did not expect. Not long after, Argentina equalised 1-1 with the final goal in the 10th minute.
The two sides then played fiercely, trading attacks but both closed the first half with a draw.
Entering the second half, the momentum was on Elga's side as the second goal came in the 55th minute. Wanting to create the perfect victory, again and again Elgacor got the third goal in the 64th minute. With this goal, Elga successfully became the IESF WEC 2022 eFootball champion.
This event is the 14th edition of the WEC and consists of more than 120 countries. The athletes themselves will follow the qualification process first for three months. Based on available information, there are 100 countries that will send their athletes.
The IESF Esports World Championship is the world's largest multi-sport Esports event. IESF also hosts the annual Global Esports Executive Summit to support the highest standards of Esports governance worldwide.
---
Keep visiting Dafunda so as not to miss information and also other interesting content from us.