This time Dafunda will share information about Interesting Facts about Nahida Genshin Impact which makes him an OP character for now. This Dendro Archon is a solid Sub DPS or support character for a team that is built based on Dendro's elemental elemental reactions.
Much like Venti from Mondstadt, Zhongli from Liyue, and Raiden from Inazuma, Nahida is the vessel of the Minor Goddess Kusanali, also known as the Flower Archon or Goddess of Wisdom.
Because this Genshin Impact character is still new, of course the players must know this character. So here Dafunda has summarized the interesting facts of Nahida Genshin Impact. Are you curious about what it is? Come on, see the following article until the end.
Nahida Genshin Impact Fun Facts
Nahida has a petite appearance like a girl, like Qiqi and also Klee. Some travelers even consider her similar to Klee. Nahida is a very genius and caring figure. Many think that she is much stronger than Venti. So here are interesting facts about Nahida Genshin Impact:
Has the Biggest Elemental Burst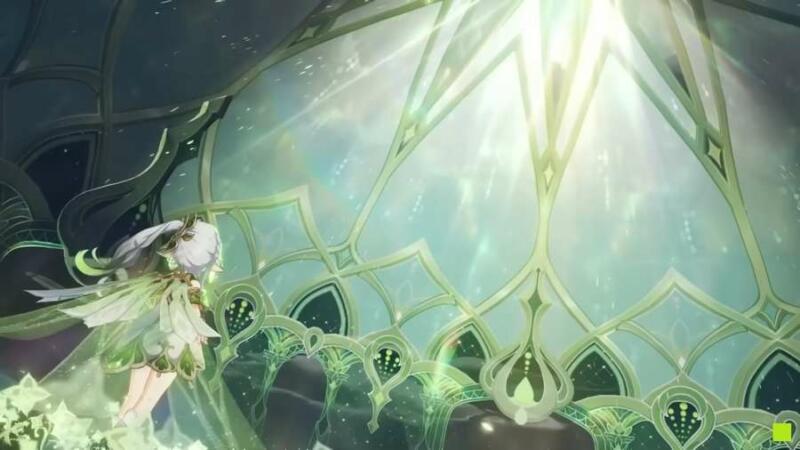 One of the things that makes Travelers astonished by Nahida is Nahida's Elemental Burst. The reason is, Nahida's Elemental Burst shows a very large AOE range. Even so big, Nahida's AOE is claimed to be far greater than Ganyu's.
Although compared to the Elemental Burst of fellow Archon characters, Nahida's looks much wider. You can compare Venti, Zhongli and Raiden Shogun's, their AOE range is nothing compared to Nahida's.
Besides having a large AOE range. The shape is also very unique, which looks like the dome of a mosque. Therefore, many travelers are amazed by this tiny Archon.
---
Elemental Skill as the Main DMG Source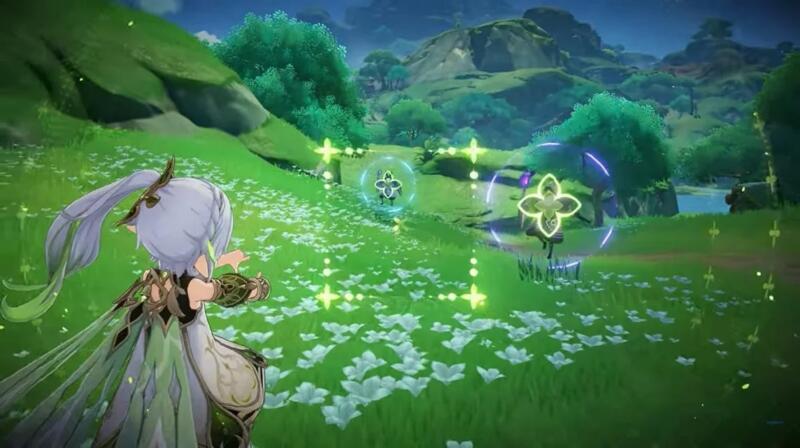 In addition to the stunning Elemental Burst, Nahida's elemental skill also has its own uniqueness. With her Elemental Skill, Nahida can mark up to 8 enemies with Seed of Skandha for 25 seconds.
The effect of this skill allows Nahida to give more time on the field to other characters. Other characters in the party can spend longer DMG and trigger elemental reactions.
---
Has OP Elemental Synergy
In addition to OP skills, Nahida's presence makes her one of the most useful characters in every team. This is because Nahida has very good elemental synergies with Pyro, Hydro and even Electro.
Nahida's Elemental Burst can also have different effects on her. It all depends on the elemental type of the characters in the party. Having two characters with the same element can also increase the effect significantly.
---
Armed with Amazing Passive Skills
One of the advantages of a 5-star character is having a cool passive skill, this is also found in Nahida. During battle, you can take advantage of her Passive Skill called Compassion Illuminated.
During exploration, you can use Nahida's Passive Skill to collect items that you can pick up from fixed AOEs. After defeating Hilicurl, you can use Nahida's Passive Skill to transport all the items dropped by Hilicurl.
Nahida's passive "On All Things Meditated" elemental skill is held, players can pick up all harvestable items and read the minds of NPCs.
Nahida's second passive "Compassion Illuminated" will buff the elemental mastery of characters active on the field, with scaling to the party member with the highest elemental mastery.
The Third Passive "Awakening Elucidated" will buff the damage and crit rate of Tri-Karma Purification every point where Elemental Mastery is above 200.
---
F2P Friendly Characters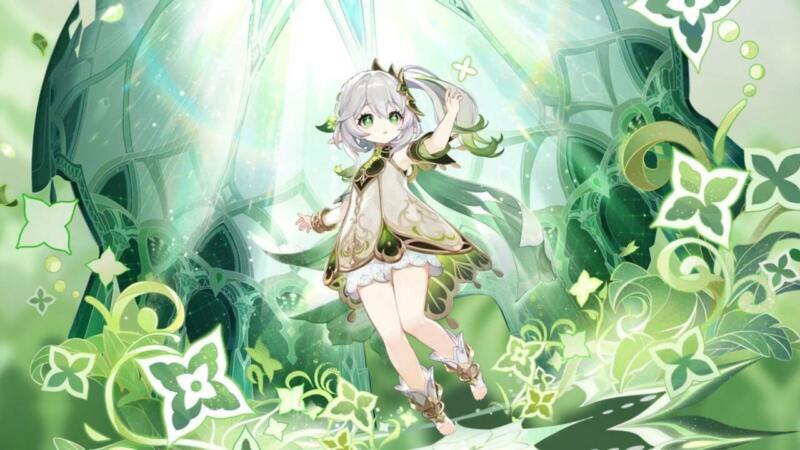 One of the most important things about a character is using a build that suits the character. For Nahida herself, scaling off from Nahida's Elemental Mastery can provide its own benefits for Traveler.
So you can focus more on maximizing her total EM, along with Crit stats on all Nahida artifacts. That way, you certainly won't be bothered to build Nahida. You can use many artifacts that provide high EM substats.
With the various advantages found in Nahida, it feels a shame if you don't have this one character. By having Nahida, you can be sure that you will be eager to work again.
---
So that was the Interesting Facts of Nahida Genshin Impact that you must know if you want to have it. So that you don't miss information and also other Genshin Impact Tips, make sure you stay tuned to Dafunda!