Entering 2023, this time Dafunda Game will provide some recommendations for the Best Upcoming Android Games 2023 that you must try. The presence of these new games is a sign that developers really understand the conditions of the game market. The reason is, the game market certainly always needs a new breakthrough in a game.
For the year 2023, many exciting and cool games have arrived. Starting from the fighting genre, adventure, tournaments, and so on. Its presence is a special attraction for game players because the features that developers offer are perfect for players to try.
For those of you who are looking for the latest Android games for 2023. Dafunda Game has summarized the Best Upcoming Android Games of 2023 that you must play. Instead of lingering, here's a summary for you.
READ ALSO:
Best Upcoming Android Games 2023
The recommendations we provide below are still waiting for their release. Curious what the list of games is? Let's immediately see the list below:
Call of Duty: Warzone Mobile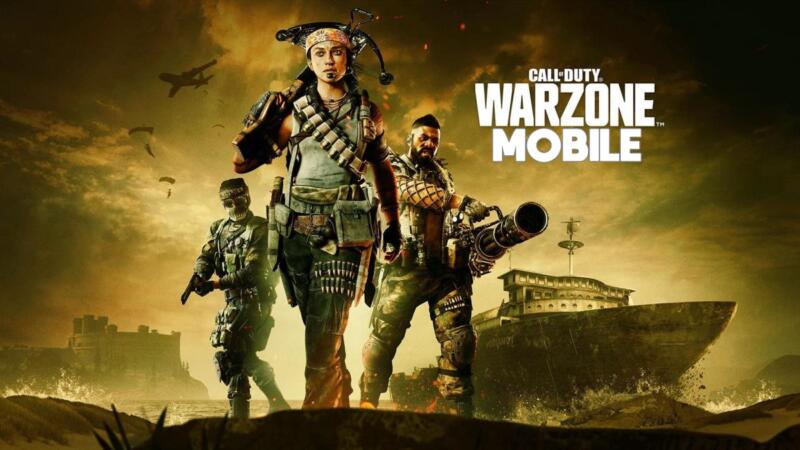 After many rumors circulating on the internet, Activision finally officially revealed the presence of its latest mobile game, Call of Duty: Warzone Mobile. For those of you who don't know, Call of Duty: Warzone itself is Activision's battle royale game which is quite popular.
Speaking of gameplay Mechanics, this Mobile version will not differ much from the console and PC versions. Where players must compete for the position of Last Man Standing in a large map.
All the elements of Warzone will likely remain, but for now we can only speculate from the leaks that already exist. One thing is clear that this will be packaged as a more portable Warzone experience, but at the same time still offers adequate quality and has been optimized for smartphones.
---
Valorant Mobile
Valorant is currently the most popular game in the FPS genre, or rather tactical shooter. This game by Riot combines elements of Counter Strike with Overwatch. In a 5 vs 5 duel, each player can choose a role alias agent, then play as an attacking team or defending team.
Valorant isn't a battle royale game like PUBG Mobile, but that doesn't mean these two games can't compete. The main attraction of Valorant is the role agent. This means that there are special skills that can be used in the game, not just a matter of shooting.
The latest news also states that the game that has been anticipated by many players will soon be available for us to try. This mobile version is certainly made to resemble the PC and console versions.
---
Grand Theft Auto: The Trilogy – The Definitive Edition
GTA Trilogy Definitive Edition is indeed targeted by Rockstar to be released on many platforms ranging from consoles, PCs, to mobile platforms. Rockstar itself has targeted that the mobile version of the GTA Trilogy Definitive Edition game will be released on the Android and iOS mobile platforms in the first half of 2022.
Unfortunately, it looks like Rockstar will have to postpone the release of this mobile GTA Trilogy Definitive Edition. Rockstar has planned that this edition of GTA Trilogy Definitive Edition will be different from other GTA games. That's because they plan to release this edition on all gaming devices.
---
Little Nightmares
The popular game Little Nightmares, which has only been available on PC, Xbox and PlayStation, is now available on mobile platforms. Little Nightmares is a horror and adventure puzzle game developed by Tarsier Studios and published by Bandai Namco Entertainment.
This game tells the story of a yellow hooded character named Six. He must escape from a ship filled with terrible creatures ready to catch and eat him. Unlike the previous platform, the mobile version of Little Nightmares will get adjustments.
---
Metal Slug: Awakening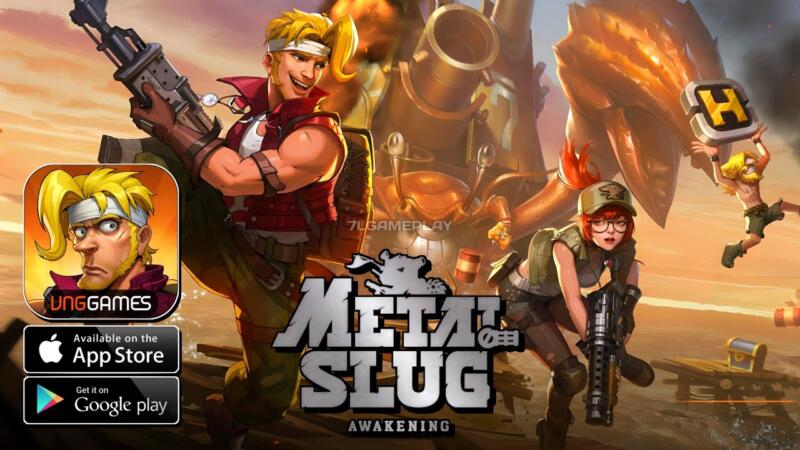 Tencent seems very serious about bringing the classic Metal Slug game to the modern world through mobile devices. Tencent itself initially gave the name of this game Metal Slug: Code J, but they gave the official name Metal Slug: Awakening.
One of the most noticeable things about this game is the graphical visual upgrade, but there are also many new mechanics added to this game. Not all the elements that were present in the classic version have been carried over to this game, but there are also many new elements added.
---
Rainbow Six Mobile
The mobile version of the battle system is still the same as PC and console, you will be divided into 2 teams, namely Attacker and Defender. Attackers will start from outside the building by controlling drones to find key objectives such as bombs, and biohazard containers or enemies within 30 seconds.
At the same time, Defenders also use their gadgets to defend the area from Attackers. During the beta stage there are only two modes that can be played. However, they did a mode rotation where it would switch to another mode after a few minutes of release.
Not only that, the maps used in the modes are also different. These modes are Secure Area and Bomb. Operators have their unique abilities, gameplay with an intense tempo, and visual quality that remains fantastic.
Need For Speed Mobile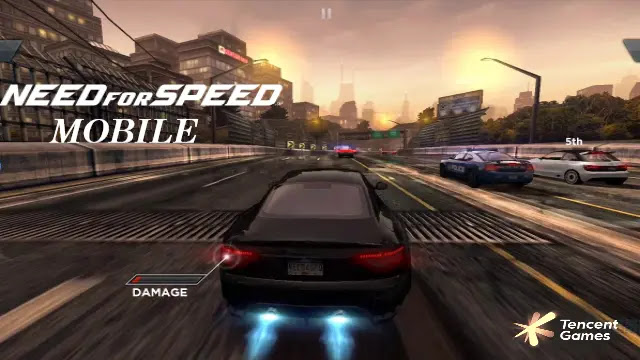 Currently Need for Speed Mobile has opened the pre-register stage since some time ago. But there have also been many gameplay leaks that players can later expect. It can be seen from the existing gameplay leaks that this series has a feel like the Need for Speed game series: Heat.
The mobile game is built using Unreal Engine 4 which offers fantastic graphics quality. This game takes the same background as Need for Speed Heat with slight modifications and features such as the Drift Boost effect.
---
So that's the list of the Best Upcoming Android Games 2023. All of the recommendations above are just a small part of the many game choices. The list that Dafunda Game has provided above can be said to be a good choice to try because of its features and advantages.