As 2022 draws to a close, Sony announced the line-up of games that will be coming to the PS Plus January 2023 games list. There are three free PlayStation 5 games as well as PlayStation 4 games that you can start January 3, 2023 for PS Plus Essential, Extra, and Premium subscribers.
Although this December Playstation has brought epic and cool games, for January 2023 Playstation Plus returns with three games that are really worth it to play! What are they? Let's review them together.
READ ALSO:
PS Plus Free Games January 2023
You may already be impatient with the presence of three lists of games that are present in PS Plus January 2023. Here is the list of PS Plus Free Games January 2023:
Star Wars Jedi: Fallen Order.
Fallout 76.
Axiom Verge 2.
Star Wars Jedi: Fallen Order and Axiom Verge have PS5 and PS4 versions, so you can download them according to the console you have. Meanwhile, Fallout 76 only has a PS4 version, but you can still download it even if you are using a PS5.
To get the most out of it, you should prepare a large enough storage to download the game. For example, for Star Wars Jedi: Fallen Order, which requires approximately 45 GB for the PS4 version or 47 GB for the PS5 version.
For Fallout 76, the size you have to prepare is even much larger, which is around 75 GB. Meanwhile, Axiom Verge requires as much storage as the previous two games. This game only needs 300 MB for PS4, or 250 MB for the PS5 version.
If you are a Playstation Plus subscriber, you can download it from January 3 to February 6, 2022.
PS Plus Catalogue December 2022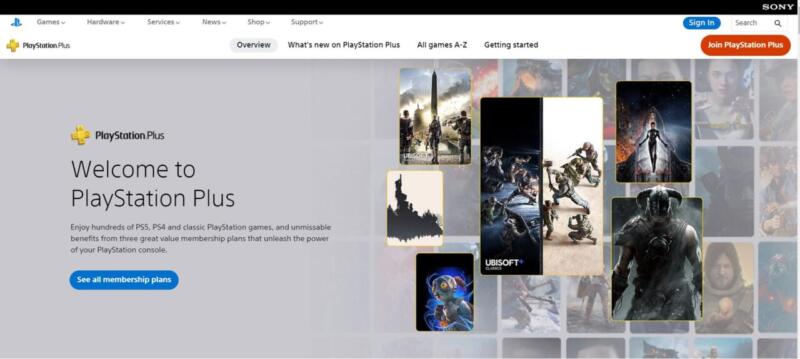 While waiting for 2023, you PlayStation fans can still play other games too. Because for December 2022, Playstation Plus presents a game title that is really worth it for you to play.
Sony officially announced the latest Playstation Plus catalogue in December 2022. This catalog consists of games and classic catalog, which you can upload games with Extra and Premium subscription, and Classic catalog with Premium subscription.
Well, what do you think about this? Don't forget to comment below and keep visiting Dafunda Game or install the app on the Play Store to get other interesting information about the world of Games, Anime, Movies, and Pop Culture.