Steam set a new record for concurrent players online just over a month after reaching an all-time high of 30 million. This information first appeared from SteamDB. If you are interested in games made by Valve, you can check out our other articles.
The latest record is over 31 million concurrent users on Steam, which is another huge achievement for Valve this year. A look at the big games that launched last week on Steam. It's not a big surprise to see a record-breaking number of users online on Steam.
When Steam's concurrent player count hit an all-time high, the game Counter-Strike: Global Offensive was the biggest contributor with over 1.05 million players.
READ ALSO:
Steam Hit a New Record with 31 Million Players Simultaneously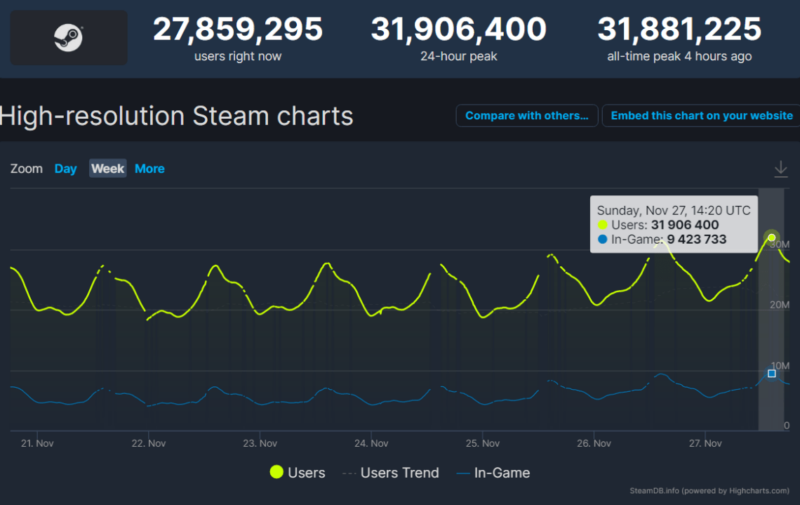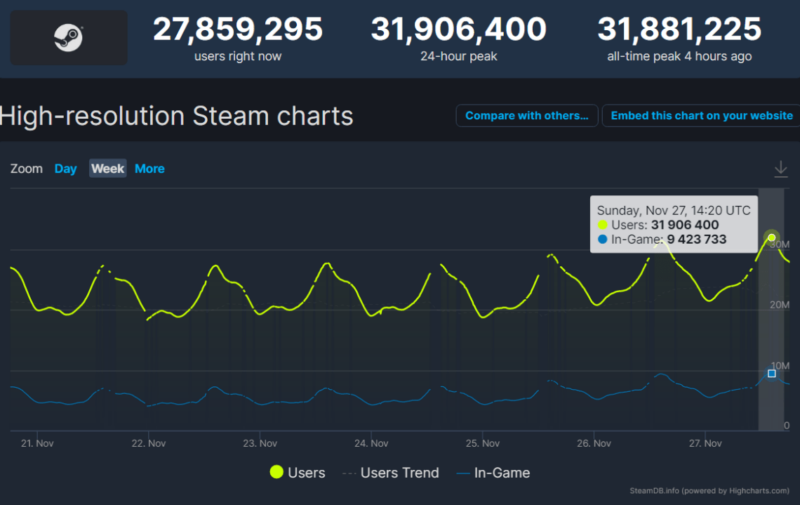 As we know, Steam has been crushing their player records for the past 2 years. This can happen because of the COVID-19 pandemic. In addition, the lockdown also makes players unable to do much other than sit at home and play games.
Steam has also broken its co-player record several times since December 2020. The record is starting to be broken again as SteamDB now lists 31,906,400 players in their database.
Considering that Steam is currently running the Autumn Sale 2022 with lucrative discounts, the above figure is likely to increase again in the next few days.
Steam Deck Presence Contribution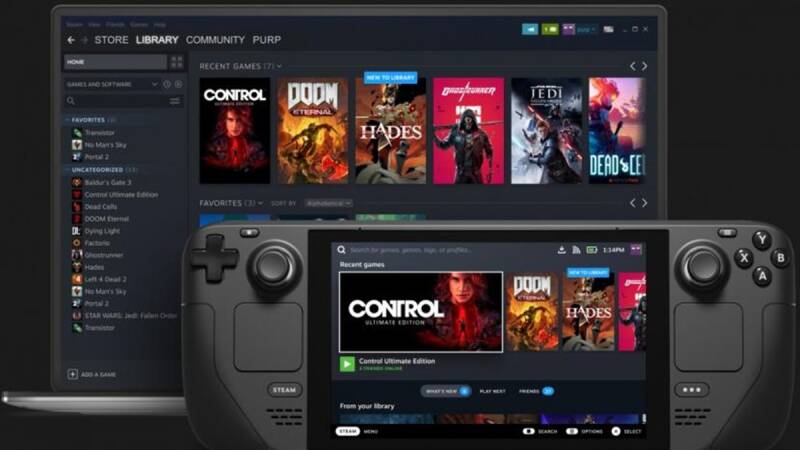 The presence of the Steam Deck can also be counted as another reason for the recent surge in the number of concurrent players on Steam. The Steam Deck is one of the handheld PCs that is considered to be one of the cutting-edge products.
Users can play any AAA games in the palm of their hand. The Steam Deck also comes with a dedicated Linux operating system that could potentially replace a PC since users can install Windows on it.
This portable console has three versions that come with different storage options ranging from those using eMMC to NVMe SSDs with a capacity of 512GB. The Steam Deck has a 40-watt hour battery that the developer claims can last for 8 hours of light gaming, streaming, or browsing. For running "heavy" games like Portal 2, the endurance drops to about 4 hours.