The wait for the game Suicide Squad: Kill the Justice League is getting brighter. The latest Warner Bros Games released Co-Op Gameplay of Suicide Squad: Kill the Justice League. The developer revealed that the game will require an internet connection, aka mandatory online even though players only want to play single-player.
Players will be able to enjoy the storyline and gameplay offered in single-player or with other players up to 4 people. At the recent State of Play event the developer has also revealed the Battle Pass system that can be purchased by players later.
Get Mature 18+ Rating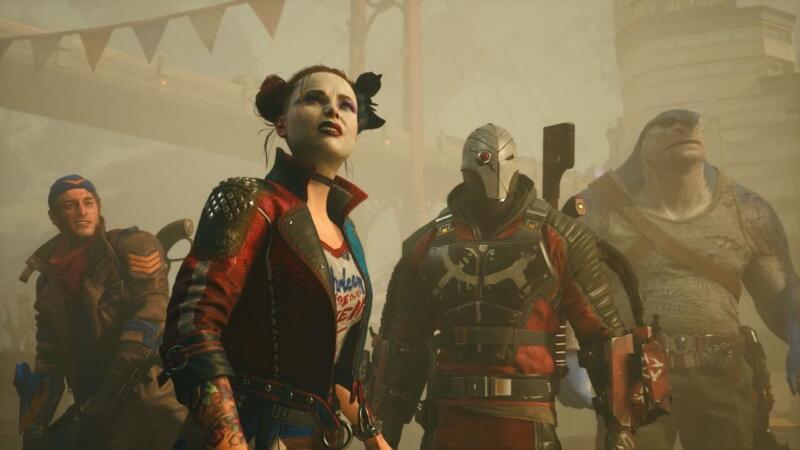 Through the Infocomm Media Development Authority page, this game made by Rocksteady Studios will have an M:18 (Mature 18+) rating in Singapore. This is because the content in the game presents various things that are certainly not appropriate for minors to see.
This game will be filled with coarse language. However, the language is not the only thing that makes the game get an adult rating. However, the game will also be filled with quite sadistic scenes of violence.
In addition, the game also contains scenes of dismembered bodies, decapitation, blood spurting and even a scene where the heart is removed from the body. This will also be accompanied by dark jokes or dark humor which seems to be one of the comedic aspects in the game.
Squad: Kill the Justice League Co-Op Gameplay
In this game, players can play as Captain Boomerang, Harley Queen, King Shark, and Deadshot as well as other characters that may not yet be revealed.
In addition to co-op, players can also play solo. This game tells the story of Task Force X or Suicide Squad who must destroy the Justice League that has come under the control of Brainiac.
For now no reason has been given regarding the need for an internet connection, most likely related to the drop in, drop out co-op gameplay requirements of this game.
Suicide Squad: Kill the Justice will be released on May 26, 2023 for PlayStation 5, Xbox Series, and PC via Steam and Epic Games Store.
---
That's the latest information about the presence of the game Suicide Squad: Kill the Justice League. In order not to miss information and also other interesting content from us, make sure you keep visiting Dafunda.