For those of you who are Tower of Fantasy Tips, here Dafunda Game will share the Tower of Fantasy Interactive Map link. This feature is an official map from Hotta Studio that can make it easier for wanderers to explore everything in the game.
Interestingly, wanderers do not need to log into the game to see the Tower of Fantasy Map, but can access it directly through the official website that is already available. The popularity of this game made by Hotta Studio is inseparable from the quality of graphics and cool gameplay they offer.
In addition to stunning graphic quality, Hotta Studio also presents a very large world. That way players can explore many places to get various items and also interesting things. The collected items can later be used to upgrade weapons and characters.
Interactive Map serves to assist players in finding various materials and resources in the game. For those of you who may have trouble finding certain items, the Interactive Map can be the solution.
READ ALSO:
How to Access Tower of Fabtasy Interactive Map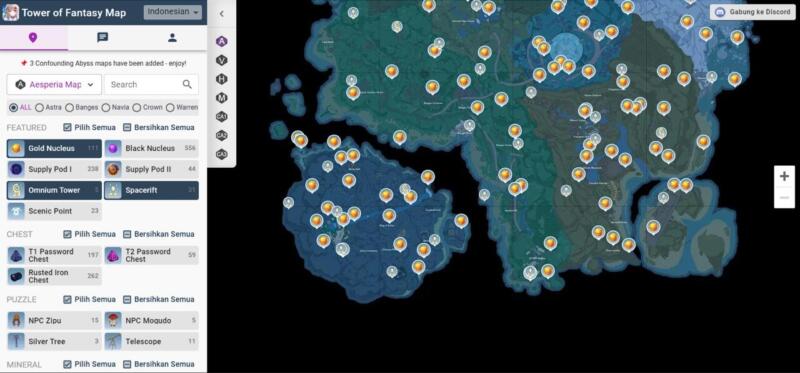 For those of you who want to access more features, it is required to log in first. By logging in, you can save your "map marks" and sync them across multiple devices.
Visit the official website of Tower of Fantasy Interactive Map: tower-of-fantasy-map.appsample.com via browser on HP or Laptop / PC.
Select the Region you want to visit
Tick off what you want to find on the Interactive Map, and then rush to that location in Tower of Fantasy.
---
List Region Tower of Fantasy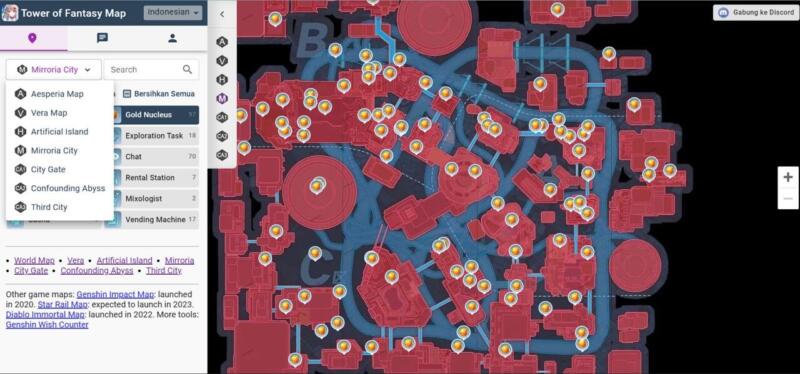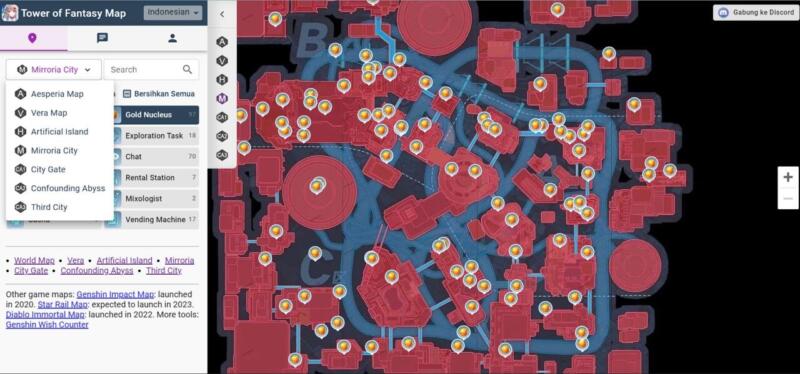 In Tower of Fantasy, there are as many as seven regions to explore, each with its own city.
For a list of regions in Tower of Fantasy, you can see below.
Asperia Map
Vera Map
Artificial Island
Mirroria City
City Gate
Confounding Abyss
Third City
---
That was the information about Tower of Fantasy Interactive Map. Don't forget to follow Dafunda Game so you don't miss information and also other useful content about Tower of Fantasy Tips from us.