The sequel to Captain America's The Marvels is just waiting for its release, which has been delayed until next year. Since the first film has been released since 2019. How different was Brie Larson's filming process? Is it the same as when working on Captain Marvel in the past. Or is there a slight difference?
Brie Larson answered about the filming process of The Marvels, the sequel to Captain Marvel in a recent interview. What was Brie Larson's answer like? Can you see the following article?
Demanding Physical Training for Fighting Scenes
Still in an interview session with the main cast of The Marvels such as Iman Vellani and Teyonah Parris with Entertainment Weekly. Brie Larson, the role of Captain Marvel, gave her opinion about the filming process of The Marvels, which according to her has a slightly different approach.
According to Larson, the behind-the-scenes process for the action scenes in The Marvels was much more challenging when compared to its predecessor. The Sacramento, California-born actress was referring to the level of physical training she had to do at the gym to gain muscle mass for her latest film.
"The wires are what makes it look so fun, and it looks beautiful, so people forget (how hard it is). You wouldn't want to deal with it, it's uncomfortable, even though it looks cool," he continued.
Captain Marvel Won't Fly Much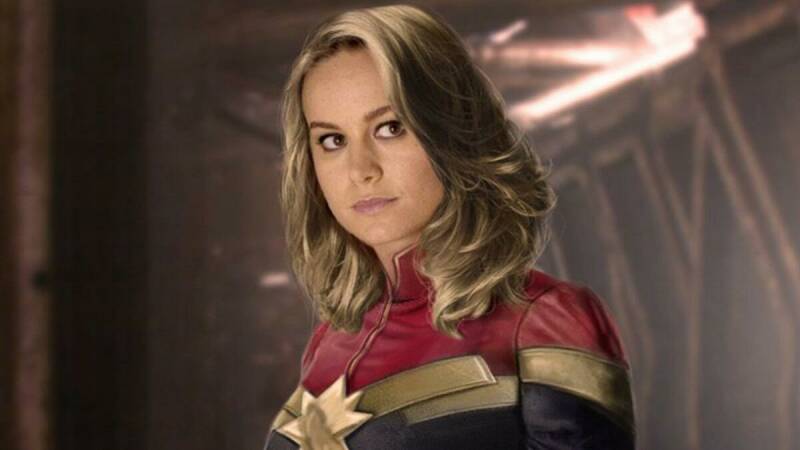 Brie also clarified her words again when comparing with The Marvels, the physical exercise she had to do while filming Captain Marvel (2019) was heavier. The reason is because the character of Captain Marvel in The Marvels film will not need to undergo many flying scenes.
"Let me be clear, this is amazing and very, very, very exciting. But what's different about this movie from the first one is that Carol won't be flying until the end. So I don't have to get too involved with the wires. It's more like showing a new set of muscles that are in pain," explained the actress who will appear in the upcoming saga of Fast & Furious.
Brie Larson will return as Carol Danvers aka Captain Marvel in The Marvels movie. Besides Brie, The Marvels will also star Teyonah Parris as Monica Rambeau and Iman Vellani as Kamala Khan aka Ms. Marvel.
Director Nia DaCosta was entrusted with the Captain Marvel sequel project despite being new to directing. Quoting CNN Indonesia. He only has experience directing two films titled Little Woods (2018) and Candyman (2021).