Here is the synopsis of the movie The Menu (2022). The following unusual film from today's most talented young actress, Anya Taylor-Joy (Last Night in Soho).
Whether we're big fans or not. If we really pay attention, Anya Taylor-Joy's filmography so far has never been ordinary at all. Whether it's a character or a movie, it's always unusual or "weird."
The Witch (2015), Morgan (2016), Marrowbone (2017), Last Night in Soho (2021), and The Northman (2022) are some examples of such statements.
These examples are not to mention her brilliant performance in the unusual miniseries, The Queen's Gambit (2020). Now as if to continue to maintain this image, the 26-year-old actress will appear in the unique and mysterious film The Menu.
The Menu Film Synopsis
How unique and unusual is this film directed by Mark Mylod (Shameless, Game of Thrones)? Well, so just take a look at the following synopsis review of The Menu.
Taylor-Joy in this film plays a figure named Margot. Who along with her partner, Tyler (Nicholas Hoult), gets an invitation to visit a remote island.
The main reason they were invited was to dine at a restaurant owned by a celebrity chef, Julian Slowik (Ralph Fiennes). And as it turns out, they weren't the only ones who got the invitation. Or in other words, many people also got the invitation.
Foods that are delicious and (terrifyingly) beautiful to the eye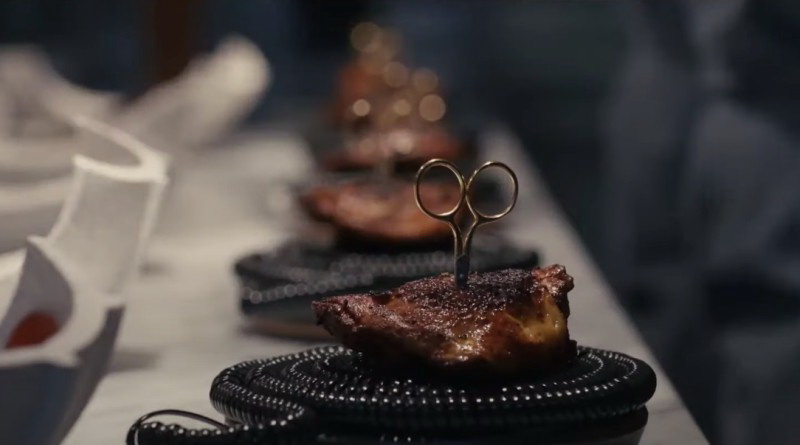 Now when the two of them arrived at the Slowik restaurant, how surprised they all were. Specifically, they were all surprised by Slowik foods that not only taste good but are also pleasing to the eye.
Upon investigation, it turns out that Slowik is indeed a good cook and has very good taste. However, this good taste hides a very dark secret. This is made worse by the fact that they all later have to participate in a terrible game prepared by Slowik.
Then what really happens here? Well to find out the answer. Just hurry to your favorite cinema to watch The Menu.
Now then, hopefully, this discussion of the synopsis of the film The Menu is useful.