In the near future, the HEAD IN THE CLOUDS music festival will soon take place. The music festival, which is planned to be held on December 3-4 in Jakarta, has officially announced several new names that will perform.
The three big names who participated in the announcement are soloist Chung Ha, as well as two rappers, Zico, a former member of Kpop boy group Block B and August 08. These three names will join the performers who have been announced long before.
Six New Names Ready for HEAD IN THE CLOUDS 2022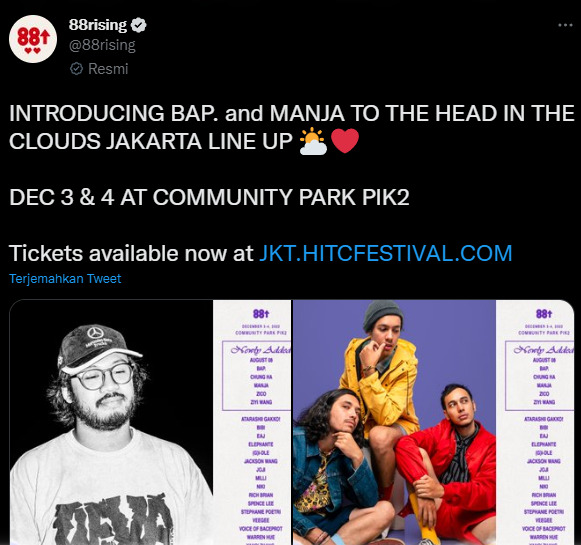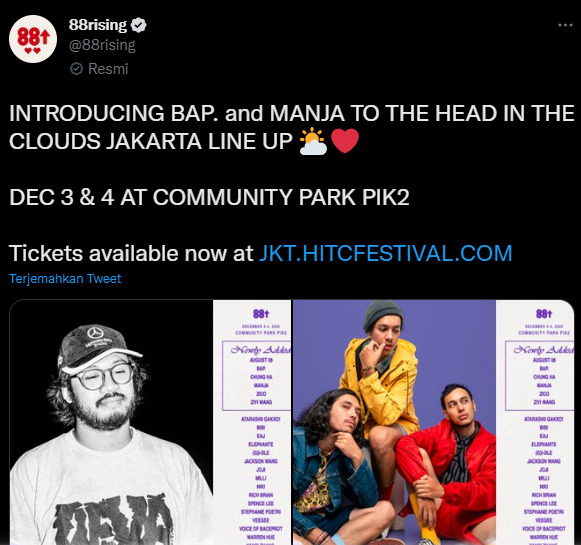 The 2022 HEAD IN THE CLOUDS festival is fast approaching. If there is no change in plans, the event will take place at Community Park PIK 2, Jakarta on 3-4 December 2022. Ticket sales are still ongoing until this article is published on the Blibli page for all categories.
Previously, we informed you that HEAD IN THE CLOUDS has announced the lineup that will perform at the festival this year. Well, quoting CNN Indonesia's report as of today. Three new names were announced to enliven the event.
They are soloist Chung Ha, as well as two rappers Zico and August 08. In addition to these three, there is the name BAP, the band MANJA, and Ziyi Wang from Chinese boy group Nine Percent.
"Introducing BAP and MANJA to "THE HEAD IN THE CLOUDS JAKARTA LINE UP". December 3 & 4 at Community Park PIK 2. Tickets are available now at http://JKT.HITCFESTIVAL.COM," 88rising wrote in their latest announcement.
Other Names Already Announced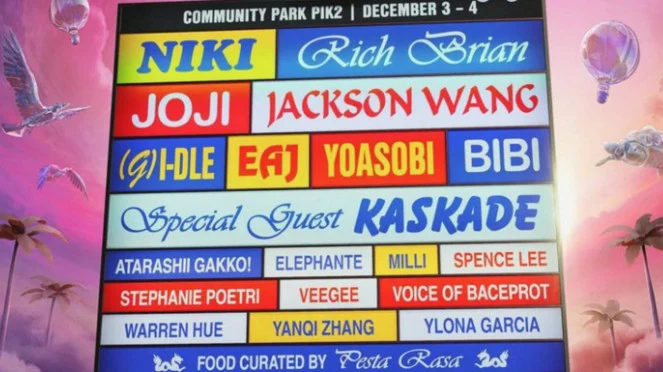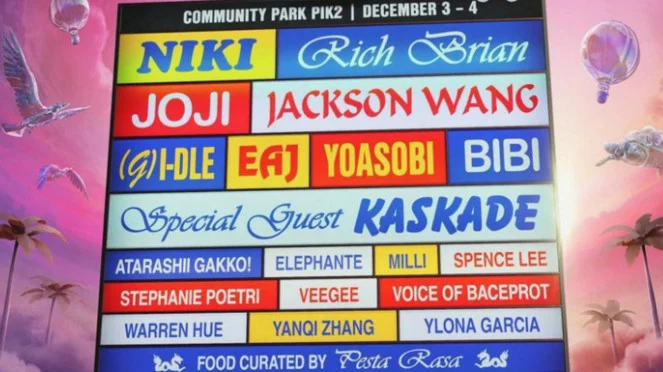 Still quoting a report from CNN Indonesia, both August 08 and Zico will bring their latest projects titled Seasick and Grown Ass Kid which they released earlier this year. Meanwhile, Chung Ha will present his latest song titled When I Get Old for the first time at this year's HEAD IN THE CLOUDS event.
The announcement of course also completes the list of lineups that have been confirmed to enliven the HEAD IN THE CLOUDS stage in 2022. Where previously, names such as NIKI, Rich Brian, Joji, Jackson Wang, (G)I-dle, eaJ, YOASOBI, and BIBI were announced to appear and become the main performers at the music festival.
In addition to these eight names. This year's HEAD IN THE CLOUDS festival also features performances from Warren Hue, Stephanie Poetri, Atarashii Gakko!, Elephante, MILLI, Spence Lee, Veegee, Voice of Baceprot, Yanqi Zhang, Ylona Garcia. As well as special guest American Grammy Awards nominee Kaskade.