After getting a positive reaction in the initial season, the Korean adaptation of Money Heist is soon ready to air its second season, guys! When is the release date on Netflix? Check out the full explanation in this article.
As of today (23 November 2022), Netflix has officially released a leaked clip from the second season of the Money Heist Korea adaptation. Presumably, Netflix will still carry the name Money Heist: Korea – Joint Economic Area as it was in the first season.
Netflix shares latest clip
The wait for lovers of the Korean drama series Money Heist Korea will finally be paid off in the near future. After being intrigued by the end of the first series, Netflix has confirmed that the story will soon continue into the second part.
Accessing an article from the Viva.co.id site. Netflix Korea has unveiled a teaser poster and trailer for part 2 which will air next month. Via the Instagram account @netflixkr, the poster for Korea's biggest robbery series shows the chaotic situation caused by the masked and red-clad robbers.
In this second season, the robbers' situation seems to be getting more and more pressured by external conditions. The police are now seen deploying their troops to get into the money printing building and rescue the hostages.
The masked robbers must quickly find a way out so that they all survive with all the money they have earned. Meanwhile, the police did not stop trying to negotiate with the professor.
"Tomorrow, we'll get out of here," says Tokyo, played by actress Jeon Jeong Soo in the latest clip Netflix shared.
Ready to Air Later This Year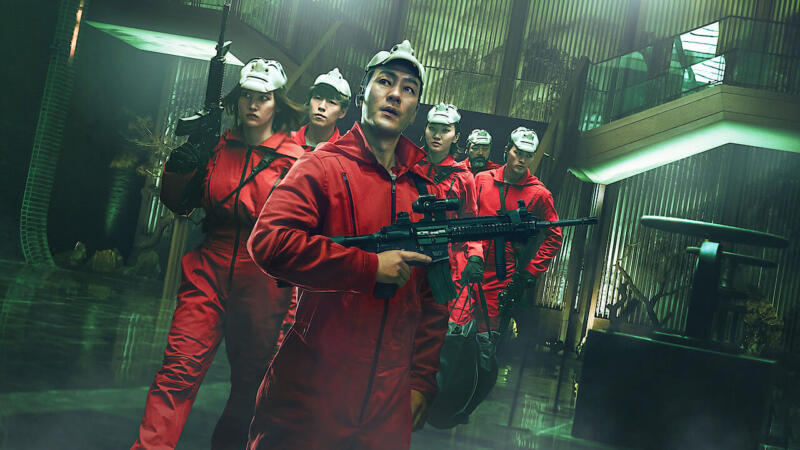 Still quoting a report from Viva.co.id, Netflix announced that the second season of Money Heist Korea will air on December 9, 2022. This project is a collaboration between BH Entertainment and Content Zium. As well as an adaptation of the series entitled La Casa De Papel which aired in the 2017-2021 period.
For those who missed the journey of the Professor and friends. The first season is still available and you can watch it through the Netflix streaming service.