Some time ago, Capcom as the developer of the Resident Evil game revealed the appearance of the new Resident Evil 4 Remake enemy. This Resident Evil brings a realistic graphic display with a higher resolution.
In addition, Capcom will also modernize the graphics for a more realistic visualization of the game and will update the Resident Evil 4 Remake controls to modern standards. Resident Evil 4 Remake will be set six years after the biological disaster in Racoon City.
Leon S. Kennedy, one of the survivors of the incident, was recruited as an agent reporting directly to the president. With the experience of several missions under his belt, Leon is sent to rescue the kidnapped daughter of the US president. He tracks her down to a remote European village where there is something strange about the villagers.
The Full Appearance of Some Important Characters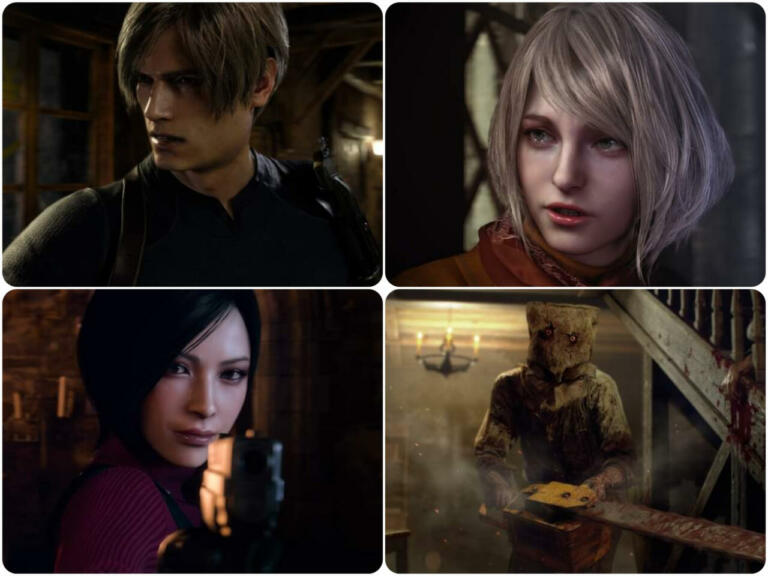 One thing that is enough to make RE fans, especially Resident Evil 4 who have been waiting for this remake for a long time, is the appearance of the faces of a number of important characters. In the first story trailer, Capcom shows at least Leon, Ashley, Ada, Luis Sera, Bitores Mendez, and also one of the game's iconic enemies, Dr. Salvador the Chainsaw Man.
The gameplay trailer also features a character that accompanies Leon throughout the game, Ingrid Hunnigan. All the characters that appear some have an appearance that has not changed much. Like Leon and Ada Wong who still seem similar to the RE 2 Remake version.
While some other characters who appear also have different looks. For example, Ashley who now has short blonde hair in a bob style. And Bitores Mendez who now has a long beard and also a round hat that he wears.
The most striking are Luis Sera and Ingrid Hunnigan. Both have short curly hair and Luis looks more mature with a beard.
Resident Evil 4 Remake's New Enemy
In a video interview with Game Informer, Hirofumi Nakaoka as Capcom's art director explained the new enemy variants that Leon will face in Resident Evil 4 Remake.
The enemy is Minitour, a large man wearing a cow's head while carrying a giant hammer. Minitour himself is presented to add a new enemy variant with the strongest type that can make it difficult for Leon with his hammer swing attack.
The reason why this enemy character wears a cow's head is to match the horror religion motif of Los Iluminados. In addition, Resident Evil has always featured animal heads in every building decoration. It will be interesting if it is also implemented in the enemy character that Leon must face this time.
Resident Evil 4 Remake is confirmed to be released for PS5, Xbox Series X, Xbox Series S, PS4, and also PC (Steam) on March 24, 2023.
---
That's all the information about the presence of new enemies in Resident Evil 4 Remake that we are interested in seeing. In order not to miss information and also other interesting content from us, make sure you keep an eye on Dafunda.