Having successfully held the Genshin Impact v3.4 Special Program, HoYoverse has just announced the new characters for Genshin Impact v3.5. Genshin Impact officially revealed Dehya and Mika, two new characters that will be present in version 3.5.
As we already saw through the Genshin Impact v3.4 Special Program, this new version brings two new playable Dendro Characters. After his impressive presence in Sumeru's main story, Alhaitham will finally be a playable Sword-user B5 character.
The Story Quest "Chapter Vultur Volans" will tell what happened to this rational and intelligent Akademiya Clerk after the main storyline. In battle, Alhaitham can create "Chisel-Light Mirror" to turn his attacks into Dendro DMG.
She also launches coordinated attacks, increases her Elemental Burst DMG, and makes battles easier. Yaoyao is another new Dendro Character who is a sweet child of Liyue, and she can be recruited as a B4 Character.
New Characters Genshin Impact v3.5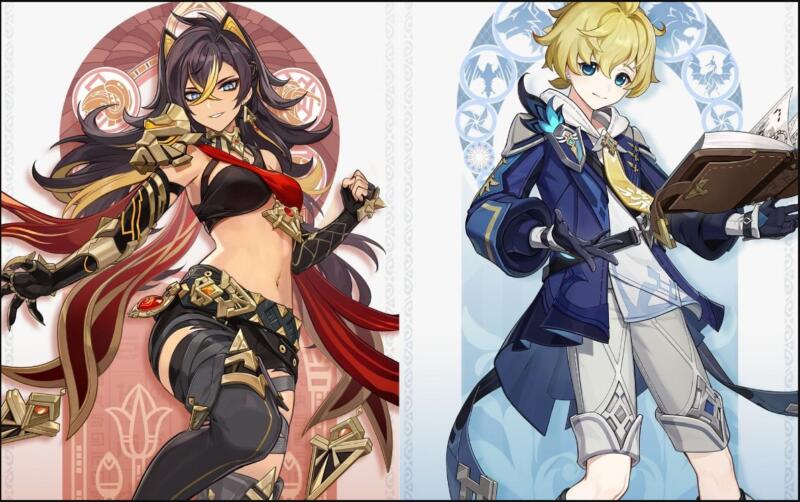 Through the news that has been circulating, in v3.5 3.5 there will be new characters, namely Dehya (phase 1) and Mika (phase 2). For Dehya is a 5-star character while Mika is a 4-star character.
Dehya may have been officially revealed, but her kit and skills are still unknown among Genshin Impact players. Dehya is a character that comes from Sumeru (Desert), has Element Pyro with Claymore Weapons in battle.
Meanwhile, Mika is a new character from Mondstadt who is also a member of Eula, and has Elemental Cryo visible on her wrist. Just like Dehya, her equipment is not yet known.
New Area Genshin Impact v3.4
Mystery and danger lurk in the Desert of Hadramaveth, a new area located on the northwest side of Sumeru. A massive, unrelenting tornado blowing through the middle of the desert has brought the storm and its hidden secrets back to the surface.
After the "Golden Dream" World Quest, players can embark on another adventure with Jeht from the Tanit encampment. Players will search for the mysterious Magic Bottle, and embark on a quest to find the long-lost "Eternal Oasis" where King Deshret froze his time in honor of the Flower Goddess.
After Genius Invokation TCG was released in v3.3, a limited-time game mode with special rules will be present in every future update. In v3.4, the limited-time rule will skip the dice rolling stage and award eight Omni Dice to the player. In addition, Klee and Beidou Character Cards will also be added to the game.
---
Well, that's the information about the new Genshin Impact 3.5 character that you can later play to explore Teyvat. So that you don't miss other Genshin Impact information and tips, make sure you keep an eye on Dafunda.