In a livestreaming session that took place on September 15, 2023, HoYoverse also announced the release schedule for Genshin Impact v4.1.
The area north of Fontaine will open up, and the main story will also continue with Neuvillette and Wriothesley joining as playable characters.
Harbinger Fatui member "Arlecchino" will also make his first appearance. Gifts of Intertwined Fate ×10, Primogems ×1,600, and 2 Exclusive Equipment will be delivered as rewards to celebrate Genshin Impact's 3rd anniversary with fans and players around the world.
New Areas in Genshin Impact v4.1
After introducing the prosperous Court of Fontaine, this open northern region also reveals the history and secrets of the Fontaine nation from a different perspective. The Meropide Fortress hidden in the depths of the sea not only confines criminals from all over Fontaine, but also hides important functions and mysteries of its own.
Follow the Traveler on the latest Archon Quest in search of Childe's trail. "Allogravitas Condensed Water" and the ruins that float in the air tell of the Fontaine Research Institute's deadly attempt to survive the foreseen great flood.
There are already dangers lurking in the underwater areas and new ruins. The new boss "Millennial Pearl Seahorse" is a beast that can cause Electro DMG.
Another boss, the "Experimental Field Generator" is a gravity-wiping experimental device that has lost control, its ability can make players jump higher to avoid its attacks.
New Playable Characters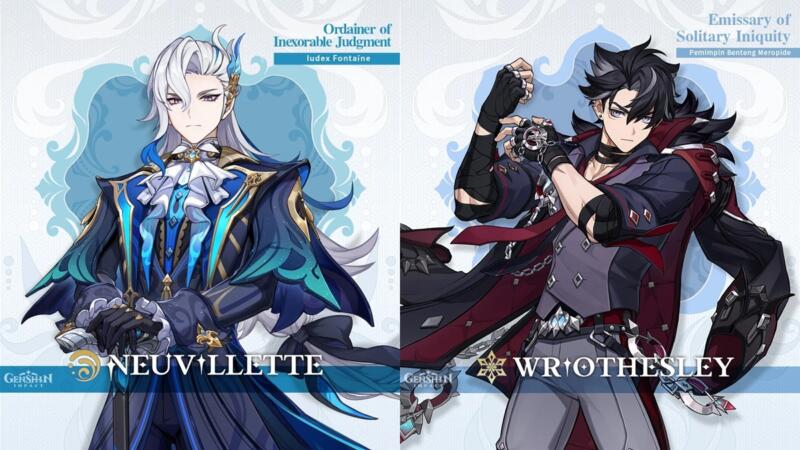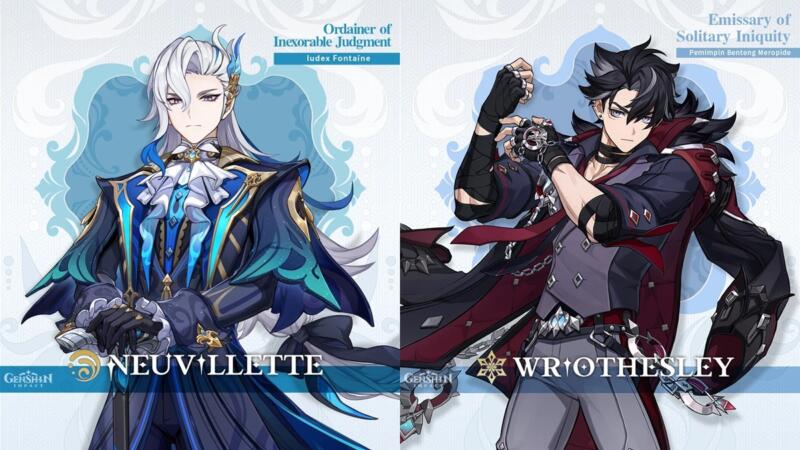 Two high-ranking Fontaine Characters will be the new 5★ Catalyst Characters that travelers can play. Travelers can also learn more about their stories through Story Quests.
The Iudex Fontaine, Neuvillette, can launch a Charge attack to unleash a wave of water in front of him resulting in Hydro DMG. Wriothesley, the manager of Fort Meropide, can inflict Cryo DMG with his melee attack.
Both of these characters can consume HP to launch attacks, then recover their own HP afterwards. Neuvillette and Hu Tao will appear in the first half of the Request Event, followed by Wriothesley and Venti.
In addition to the Fontaine adventure, Mondstadt and Liyue will also be hosting a poetry slam that gives you the chance to reconnect with old friends and celebrate friendship and love. There will be a variety of mini-games and exclusive Catalyst 4★ to redeem at this exciting event.
Genshin Impact v4.1 Release Schedule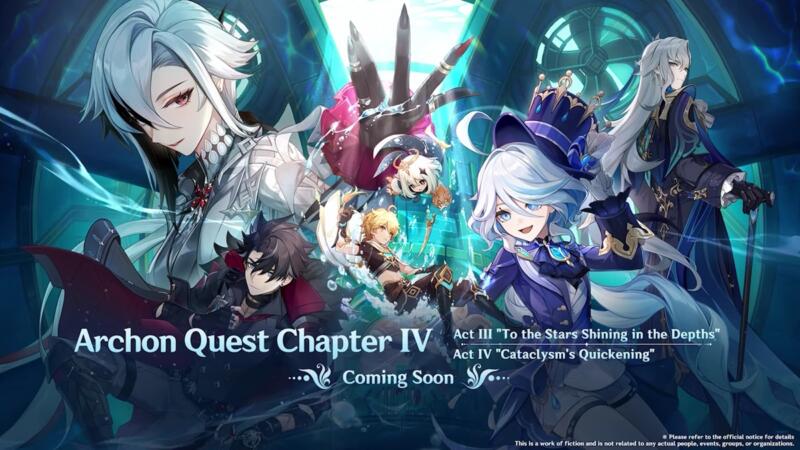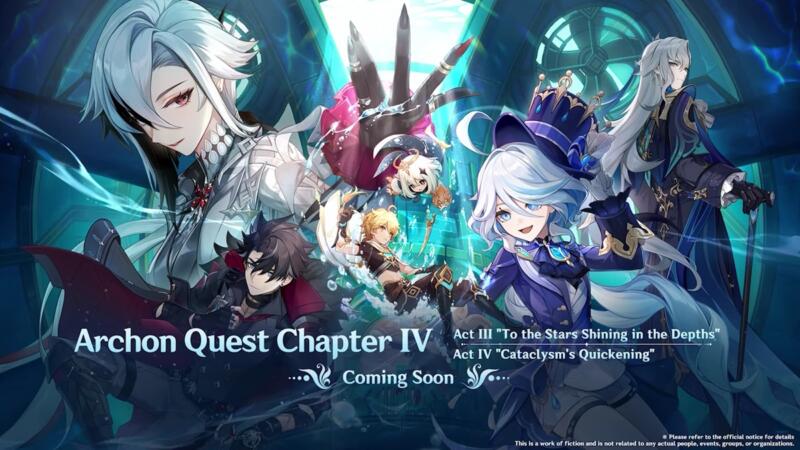 The 3rd Anniversary of Genshin Impact is just around the corner and there are tons of prizes waiting for you. A special daily log-in event will return, bringing 10 Intertwined Fates and other exciting prizes.
During v4.1, Travelers can also obtain Primogem ×1,600, Fragile Resin ×4, as well as 2 unique Equipment namely "Portable Aerodynamic Gelatin Bubble Generator" and "Mini Octopus" through in-game messages.
Genshin Impact Version 4.1 will be available on September 27th. To celebrate Fontaine's big expansion, there will be a variety of exciting events that the developer will announce soon.
With cross-save and Co-Op features, players can enjoy their adventure from PlayStation®, PC, Android, and iOS. The game is rated T for Teen by the ESRB on PS5, PS4, PC, and Google Play, and 12+ on iOS.
For more information, please visit the official Genshin Impact website (genshin.hoyoverse.com). You can also follow the official @GenshinImpact account on Twitter, Instagram, and Facebook.