This time Dafunda will share information about Nightingale Early Access System Requirements PC and other information about this game. Nightingale is a shared-world survival & crafting game with Victorian fantasy style.
Players will be stranded in another world, cut off by the collapse of a mysterious portal network. This event has left you and many others struggling to survive in a maze of mysterious and dangerous realms.
Explore the world on your own or team up with others, earning precious materials to build settlements, vital tools and weaponry as you battle deadly monsters and the Fae, humanity's magical rivals.
This game also offers interesting and challenging gameplay. Players will face various puzzles that must be solved in order to continue the journey.
In addition, players should also be careful in making decisions, as every decision made will affect the storyline and ending of the game.
Nightingale Early Access System Requirements PC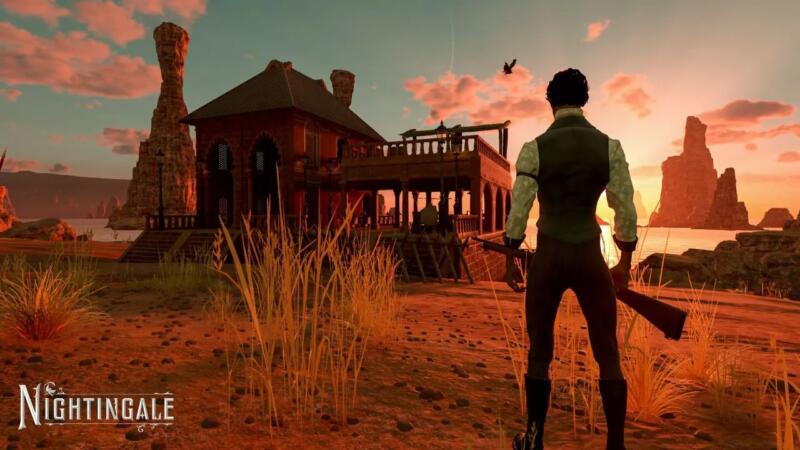 Given that this game will get Early Access, here Dafunda has summarized Early Access Nightingale System Requirements PC for those of you who want to try this game.
Minimum System Requirements
OS: Windows 10 64-Bit
Processor: 3.0 GHz Quad Core
Memory: 16 GB RAM
Graphics: Nvidia GeForce GTX or AMD RX with 8GB Video RAM or greater, and 8 TFlops or greater
Network: Broadband Internet connection
Storage: 100 GB available space
Additional Notes: SSD required. These specs are higher than we intend to launch Early Access with, via optimizations
The graphics displayed in the Nightingale game are also quite stunning with a detailed and beautiful appearance. The sounds and music used in the game are also very suitable for the adventure theme carried.
With challenging gameplay, beautiful graphics, and an interesting storyline, this game is perfect to be played by anyone who wants to experience an adventure on a mysterious island full of mystery.
For now, the developer has not shared information regarding when this game will be released. But one thing is certain, you can currently access the game via Steam.
---
That's a little information about Nightingale Early Access System Requirements PC. It's interesting to look forward to how the presence of this game. Therefore, make sure you keep visiting Dafunda so you don't miss information and also other interesting content from us.