This time Dafunda is back by sharing information related to Warlander System Requirement PC and other complete information about this game. Warlander itself was originally announced for the first time in 2020.
This game promises to bring the Medieval Warfare Multiplayer formula. Players are required to complete a myriad of challenges such as attacking enemy fortresses, seizing capture point territory, maintaining fortresses and much more.
What makes this game unique is that it provides a massive battle concept by giving 100 players to a vast fighting arena complete with unique weapons. So far in Warlander there are three classes with different abilities: warrior, cleric and mage.
You don't have to choose one of the three classes. Each player plays with a deck that includes all classes. There will be two game modes at launch: two-team mode with up to 40 players and five-team mode with up to 100 players.
There are also several roles that you can play, ranging from wizards to warriors who have unique skills. These character differences make the game's visuals more interesting in battle.
Warlander System Requirement PC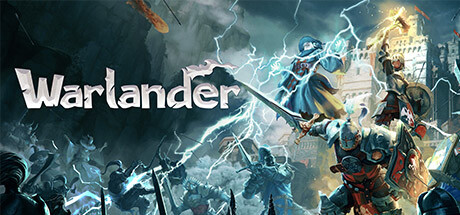 For those of you who are curious and also interested in playing this game, Dafunda has summarized the System Requirement to play it. Here are the complete system for playing the Warlander game:
Minimum System Requirements
OS: Windows 10 64-bit
Processor: Intel Core i5-7400 @3.00 GHz / AMD FX-6300 Six-Core
Memory: 4 GB RAM
Graphics: GeForce GTX 960, 4GB / Radeon RX 560, 4GB
Storage: 10 GB available space
Recommended System Requirements
OS: Windows 10 64-bit
Processor: Intel Core i7-8700 @ 3.20Ghz / AMD Ryzen 7 2700
Memory: 12 GB RAM
Graphics: GeForce RTX 2060, 6 GB / Radeon RX 5700 XT, 8 GB
Storage: 10 GB available space
Network: Broadband Internet connection
For those of you who can't wait, you can play Warlander through the PC platform via Steam, PS4, PS5, Xbox One, Xbox Series, and Nintendo Switch. This game is planned to be released on January 24, 2023.
That was the summary for Warlander System Requirements PC and also a little information about the presence of the game. So that you don't miss information and also other interesting content from us, make sure you keep an eye on Dafunda!