Genshin Impact is a very popular Open World MMORPG game. The problem is that this one game has graphics that can spoil the eyes and also has a good storyline. As a Genshin player, surely you have heard the term F2P. So therefore this time Dafunda wants to explain what F2P Genshin Impact is, for those of you who don't know.
Actually, this F2P term doesn't only exist in Genshin Impact, you can also find this term in MMORPG or RPG games. And of course this term is very popular among gamers.
Explanation of What is F2P Genshin Impact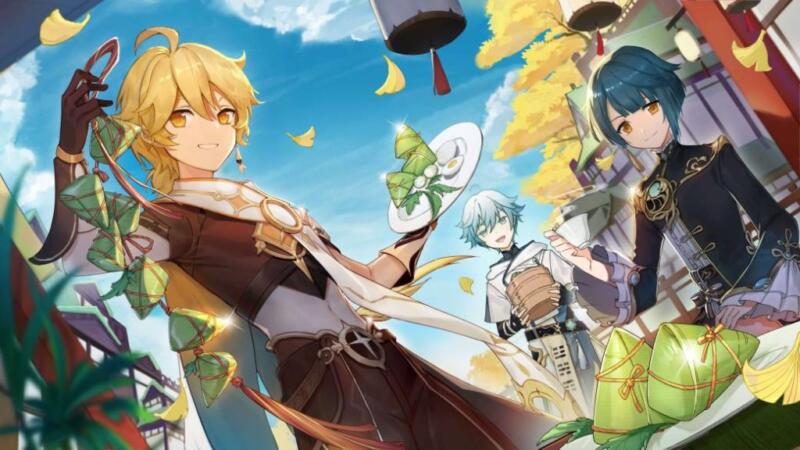 So F2P stands for Free to Play, the meaning of this term is a player who only plays without even doing Top Up. Either in the game or other platforms such as Top Up agents or E-commerce.
While the term F2P in Genshin Impact, is indicated for players who only collect Primogems and daily events or missions that do not spend money. Primogems itself is a special item or currency in Genshin Impact that is used to gacha characters or gacha weapons.
Even though they never do Top Up at all, players can still enjoy the game. Although the progress of the F2P player account is longer than the progress of the player account who does Top Up. Apart from the account progress which is much longer, F2P players must also be more diligent in farming to collect Primogems.
At first glance, we feel that this F2P feels very heavy, but it's actually not as heavy as you might imagine, the key to becoming an F2P player is being diligent and also hockey. If you are lucky and also diligent, it could be that your account is better for players who often Top Up.
After knowing what F2P Genshin Impact is, Dafunda also wants to share recommendations for F2P Genshin Impact characters with great damage.
Zhongli
Venti
Raiden Shogun
Kazuha
Albedo
Qanyu
Qiqi
Sangonomiya Kokomi
Arataki Itto
---
This is an explanation of what F2P Genshin Impact is. After reading this article, do you think being a F2P player in Genshin is worth it or is it better to occasionally Top Up so that progress is not left behind? Don't forget to keep visiting Dafunda.