Will Sandman make another appearance in the upcoming MCU project? Check out the full discussion below guys!
Sandman, who became Spider-Man's villain for the first time in Spider-Man 3 (2007), does not deny that his role capacity is very unfortunate.
That is, the capacity of his role in the movie is very minimal, even though in the scenario/script, he should have a bigger role. Or even be the only villain in the movie.
This is because in the movie, it was Sandman who killed Peter Parker's uncle aka Spider-Man (Tobey Maguire), Ben Parker (Cliff Robertson).
Sandman Spider-Man: No Way Home
Based on this fact, it's no wonder that many of us were happy when we found out that his character was returning in Spider-Man: No Way Home (2021).
However, like in Spider-Man 3, again the role capacity is also very minimal. But recently, the Sandman actor, Thomas Haden Church gave a very exciting update.
Sandman Returns to the MCU?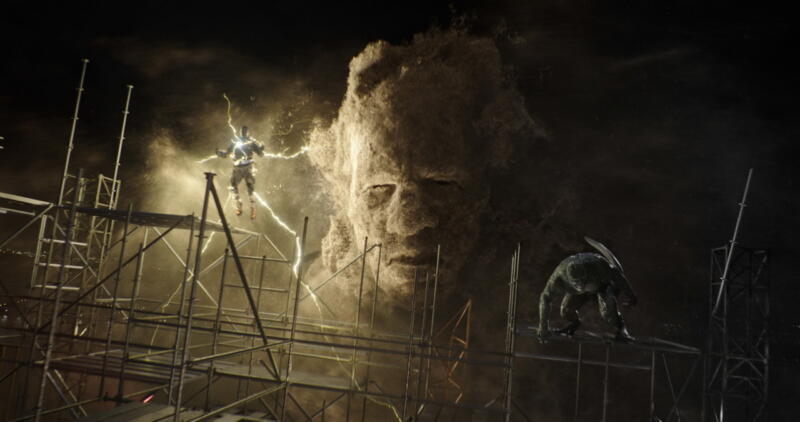 So as Church recently revealed to Games Radar, he is currently chatting and exchanging ideas so that the Sandman character can return to the MCU.
According to Church, there are so many potential storylines that can be told if she returns to the MCU later. It is certain that when she returns, the story will involve her only daughter.
Anyway, according to Church, this is still being discussed with Sony President Amy Pascal and of course Marvel Studios President Kevin Feige. So in other words, let's see and wait for future developments.
Must Become the Main Villain
Well I personally really hope that it becomes a reality. Because it's true. In his 2 appearances so far, Sandman's role capacity has always been minimal.
Though with his emotional backstory, he could really be the focus of the main villain in the movie. Yes, let's just pray that the final result of the discussion will be very encouraging news.